Badia Abtei to Rifugio Fanes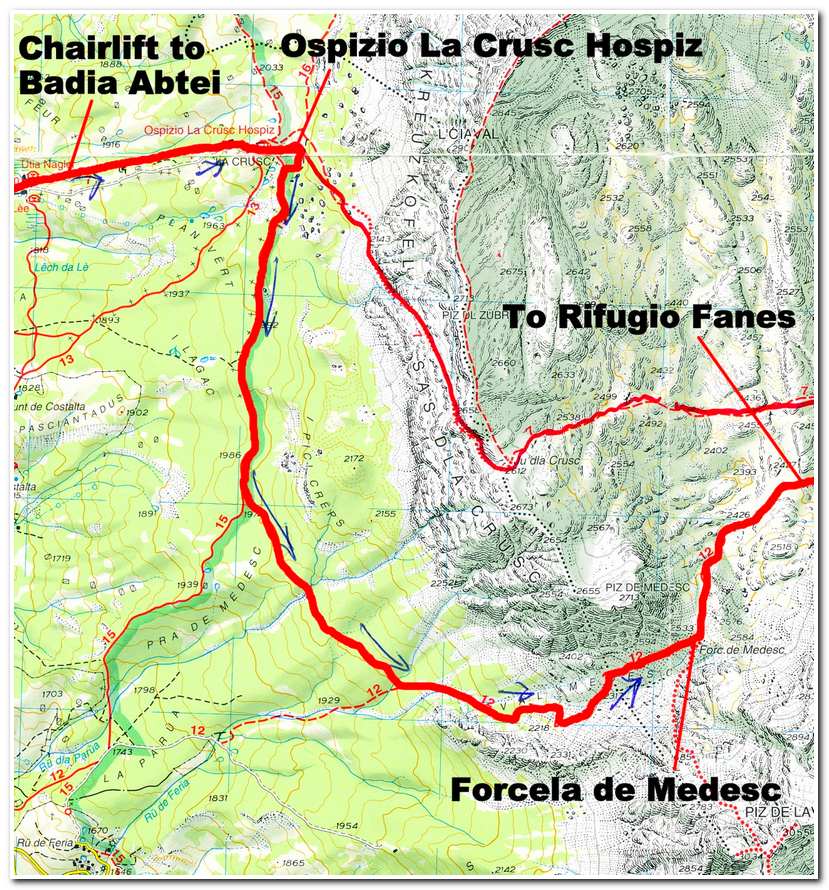 July 12, 2008   Left the hotel in Badia Abtei and walked to the chair lift which took me up out of the valley to Ospizio La Crusc Hospiz (2045m – 6709ft) (8:50a). From here I took the trail leading south through the forest along the base of Sasso de la Crusc. After several miles the trail swung around the southern shoulder of the Sasso de la Crusc and entered a broad boulder strewn gully leading up to the Forcela de Medesc (2533m – 8310ft) (11:00a).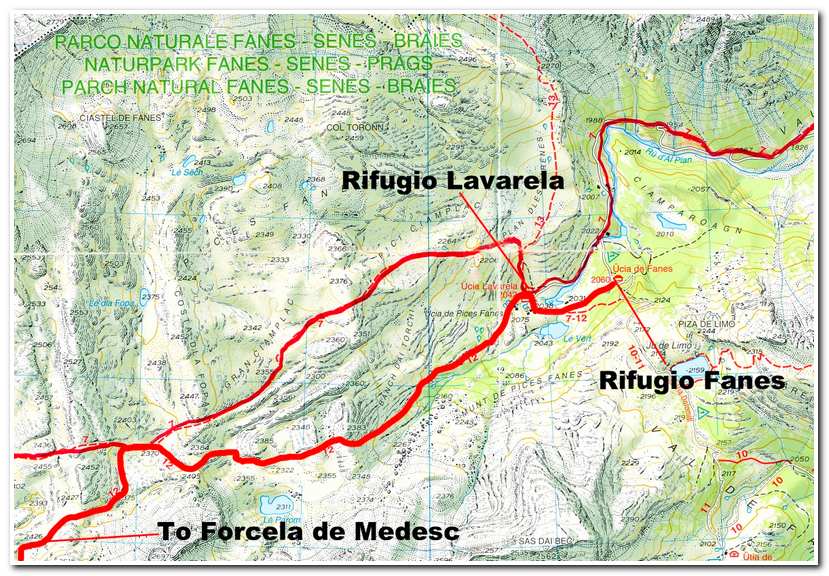 July 12, 2008 CONCLUSION   After the arduous climb up the gully I rested for a few moments at the forcela before continuing a long traverse across the high plateau. This plateau was beautiful but a barren wonderland with small snowfields, rocky ledges. The hiking was enjoyable and went on for several miles before the trail descended quickly down to the Rifugio Lavarela. I stopped here and had lunch. I inquired about a room for the night but the rifugio was booked so I hiked on for a short distance to the Rifugio Fanes (2042m – 6699ft) (12:30p) where I found lodging for the night.
Pages: « Previous 1 2 3 4 5 6 7 8 9 10 11 12 13 14 15 16 17 18 19 20 21 22 23 24 25 26 27 28 29 30 31 32 33 34 35 36 37 38 39 40 41 42 43 44 45 46 47 48 49 50 Next »