Rifugio Fanes to Ucia de Senes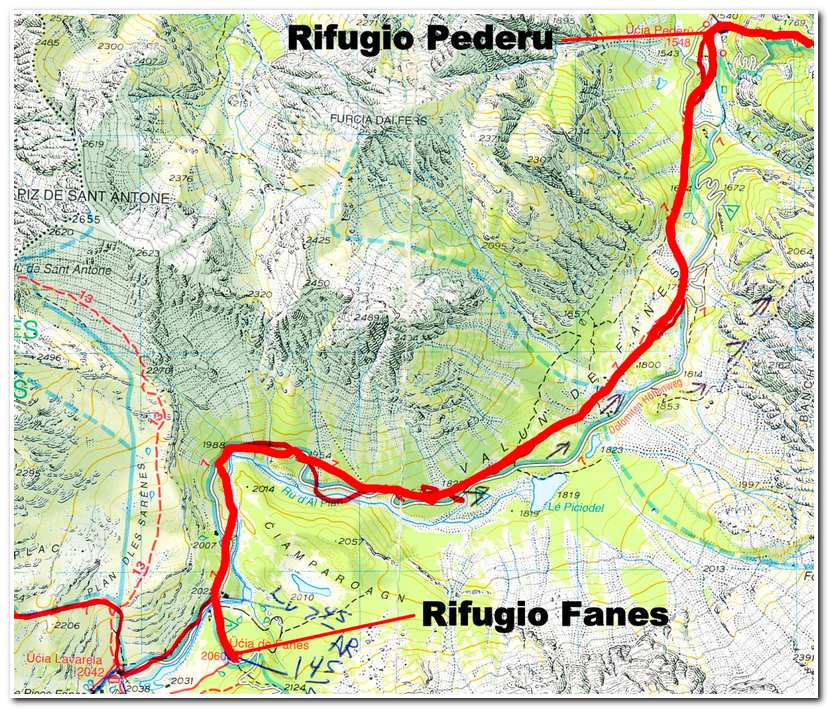 July 13, 2008   I left the Rifugio Fanes in overcast misty weather and started down the dirt road to Rifugio Pederu. The road followed the Valun de Fanes for several miles before dropping sharply down into the bottom of the valley at Rifugio Pederu (1548m – 5079ft) (9:00a). It was beginning to rain lightly now and it was nice to stop and have a cup of hot tea at the rifugio before continuing on Ucia de Senes.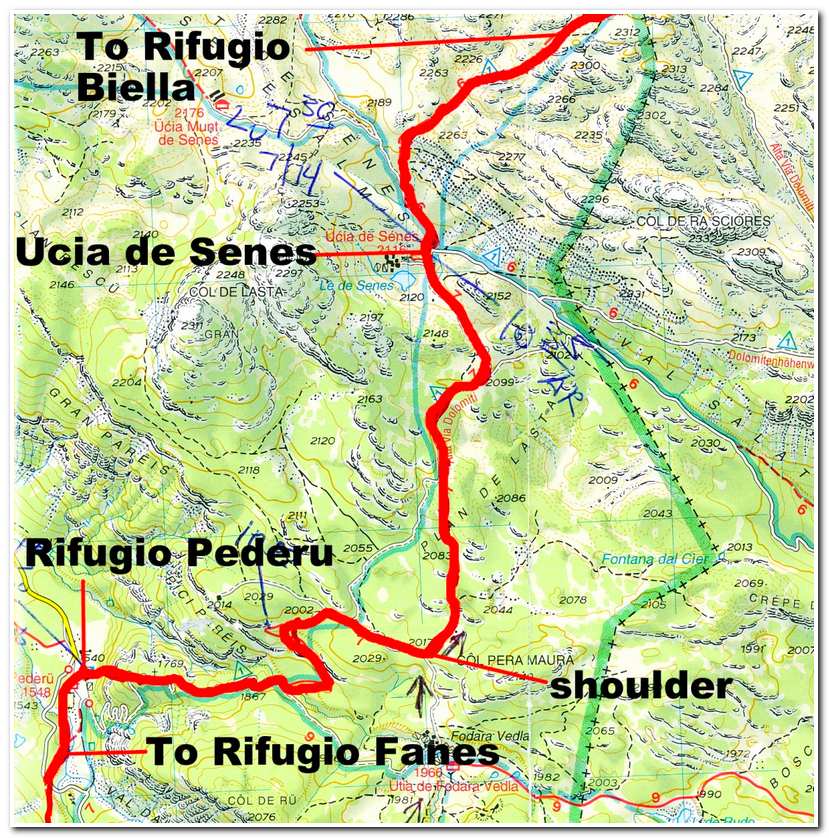 July 13, 2008 CONTINUATION   I left the Rifugio Pederu and hiked up the very steep road cut into the cliffy hillside for about a half mile to a rounded shoulder (2002m – 6568ft( (10:00a). It was now raining hard. Once past the shoulder I followed the farm track for another two miles across alpine sheep pastures to Ucia de Senes (2116m – 6942ft) (10:35a) and sought refuge for the night.
Pages: « Previous 1 2 3 4 5 6 7 8 9 10 11 12 13 14 15 16 17 18 19 20 21 22 23 24 25 26 27 28 29 30 31 32 33 34 35 36 37 38 39 40 41 42 43 44 45 46 47 48 49 50 Next »