Building the Speedster
Peking to Paris Race 2016
Building the Speedster: After the 2010 Bonneville Land Speed Record adventure the Black Horse Racing Team set about coming up with the next challenge we would undertake. We settled on three possibilities.
Another Bonneville Speed Record
Vintage Formula One Racing with our 1991 Ferrari F1 car
Participate in a major long distance Endurance Road Rally
The Bonneville idea was appealing and we certainly had the experience and team to build a new car and try for another, even faster record. We even researched what it would take to build a 350 mph plus car to race in 2015 and 2016. But land speed racing is a very "lonely" one person oriented sport. Even though the team gets to participate in building the car and preparing it for a record run, only one person gets to drive and experience the actual race. No…… Bonneville would have to wait.
Vintage F1 racing certainly has its appeal, but is fabulously expensive and it is also very driver oriented. So many people would spend thousands of hours working on a very temperamental car so one person can drive around a road course. That's not to say that we won't take the Black Horse F1 car to the track for fun, but as a goal and prolonged endeavor it leaves something to be desired.
So at the suggestion of Tim Taylor, our team leader, we decided to enter two cars in the 2016 Peking to Paris Motor Challenge.
Once the decision was made we had to settle on what cars to enter. We wanted something durable, because of the demands of a race that covers over 9000 miles, crosses the Gobi desert, Siberia and Russia, and the Alps before finishing at Paris. We wanted something unusual and interesting because it would be a complete departure from anything we have worked on in the past. We wanted something that would continue to be fun to drive on long distance tours after the big race. Finally we wanted something vintage, pre-war with some panache!
We considered a couple of old 1920s or 30s Rolls Royces, Bentleys, Morgans, Chevrolets, Fords etc.
After a lot of consideration we settled on two early American La France Speedsters. These 14.5 liter, 18 foot long, 7500 lb. cars fit the qualifications nicely. Often nicknamed the "Beast" or "Brutus" they started life as American La France fire trucks built in Elmira, New York. During the 1920's, a number of car enthusiasts bought the bare chassis from the factory and converted existing fire trucks into "Speedsters" by re-bodying them with custom coachwork.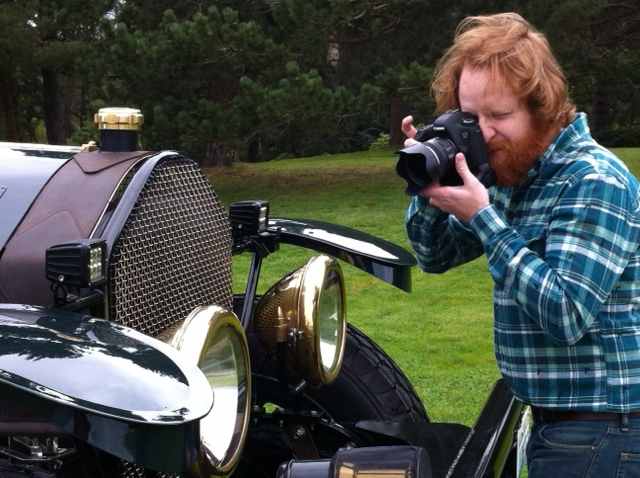 Late in 2013 and early 2014 Tim searched the country for enough of these old fire trucks to construct two of these speedsters for the P to P Rally. We also decided that my wife Katherine and I would drive one entry, a 1915 and Tim and my brother Dwight would drive the other, a 1925 in the 2016 race.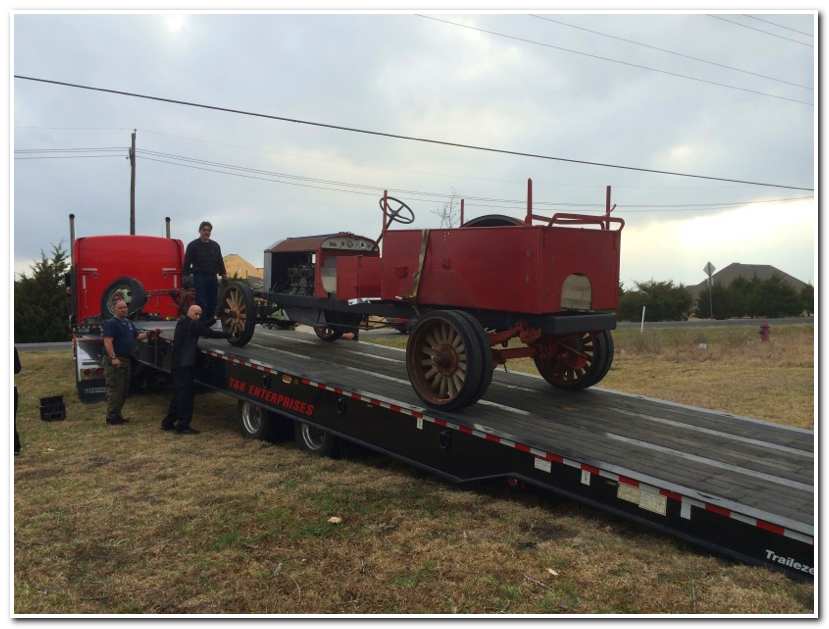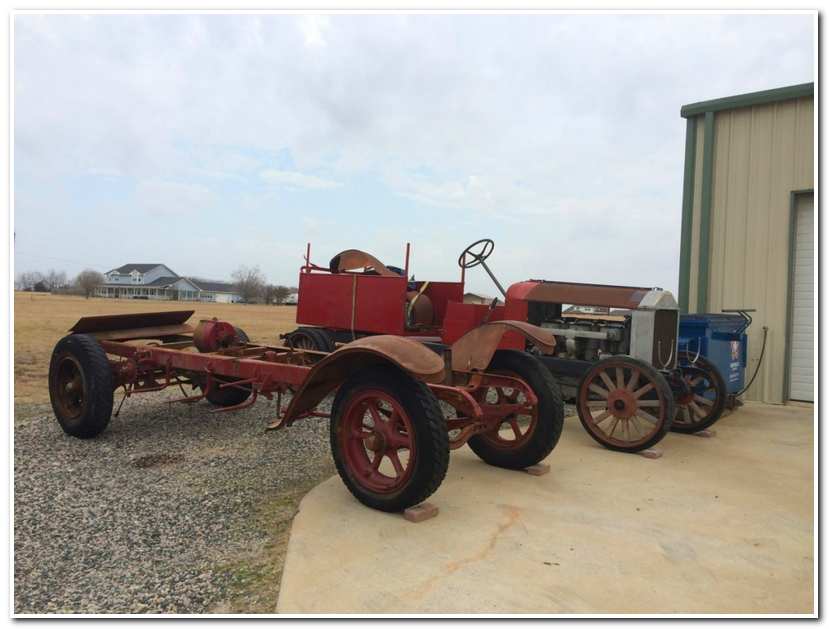 In early 2014 the original trucks were torn down to the frames, the engines were pulled and the drive train dismantled. The frames were sent to the sand blaster and taken down to bare metal, examined for cracks or any defects and then painted with epoxy primer.