Alpine Hiking
Switzerland, Austria and Italy
Sargans to Plockenpass
2006, 2007, 2008
By
Stephen J. Trafton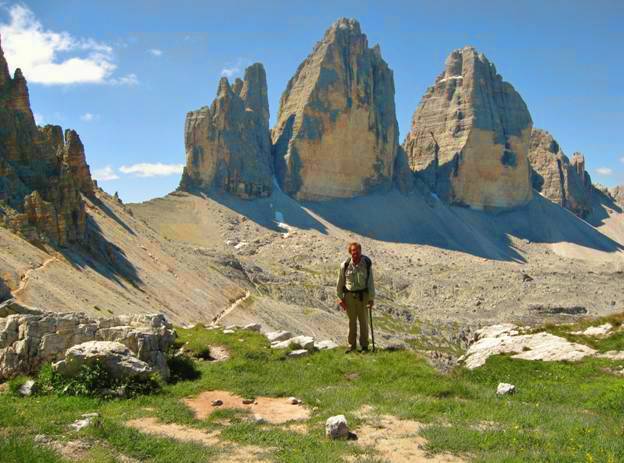 Introduction
This book (route indicated by

) is meant to be a companion piece to my earlier books The High Route Across Switzerland from Sargans to Chamonix via Montreux 2005 – 2006 – 2007  (indicated by 

) and Tour de Mont Blanc – Haute Route from Chamonix to Zermatt – Tour de Matterhorn (indicated by

 ). It details Alpine hiking Switzerland, Austria and Italy with both a northerly route from Sargans to Malban, Liechtenstein then along the Austrian/Swiss border before turning south to the Giogo della Stelvio near Bormio, Italy and a southerly route from Sargans to Bernina Pass on the Swiss/Italian border thence east to intersect the northerly route at the Giogo della Stelvio. From the Giogo della Stelvio the route continues east to Bolzano, Italy and then through the Dolomite mountains of northern Italy and finally along the Austrian/Italian border to Plockenpass near Slovenia.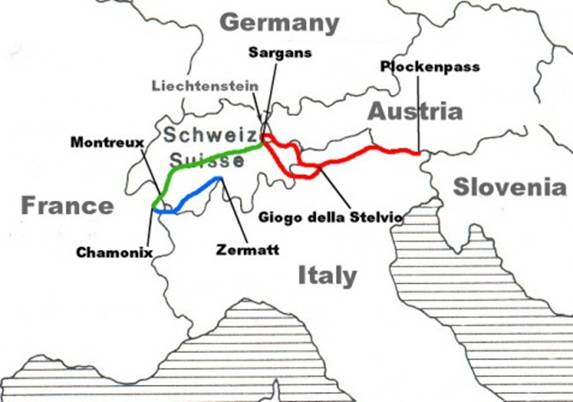 Hiking Route from Zermatt to Chamonix to Sargans to Plockenpass

Northern Route from
Sargans to Giogo della Stelvio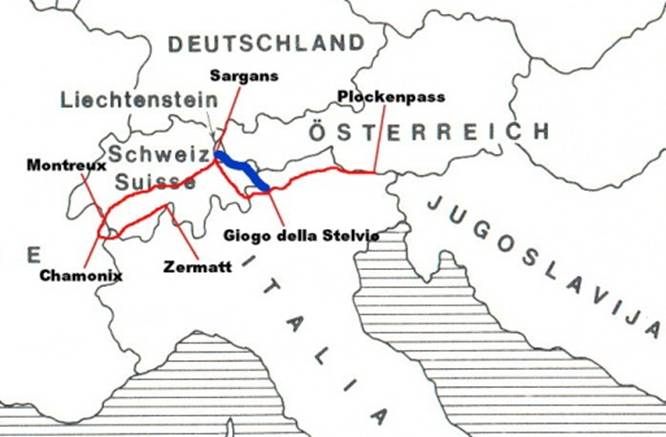 A description of the route taken from Sargans, Switzerland along the Swiss/Austrian border, then southeast to the Swiss/Italian border at Sesvenna Hutte and on to Giogo della Stelvia.
Pages: 1 2 3 4 5 6 7 8 9 10 11 12 13 14 15 16 17 18 19 20 21 22 23 24 25 26 27 28 29 30 31 32 33 34 35 36 37 38 39 40 41 42 43 44 45 46 47 48 49 50 Next »