Time To Drive Home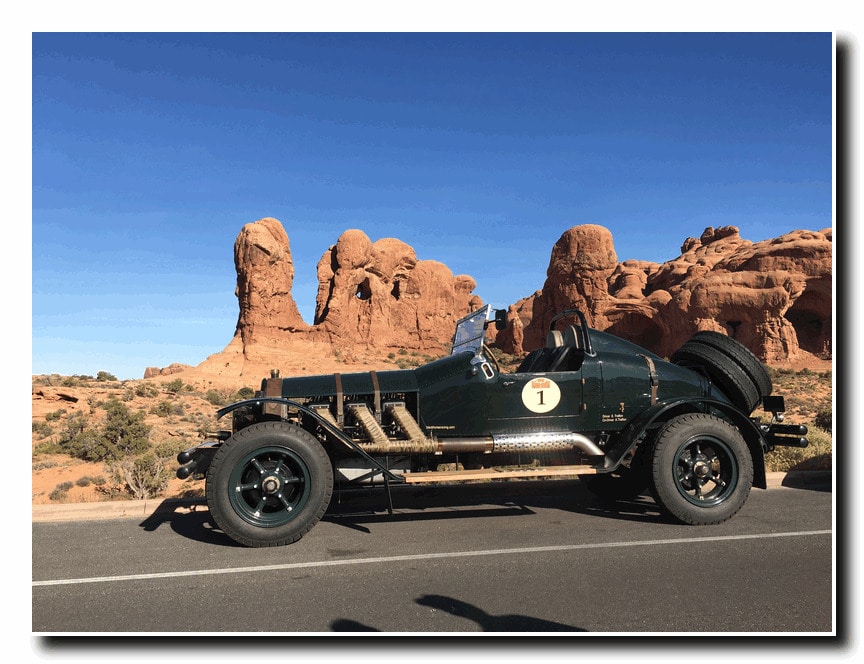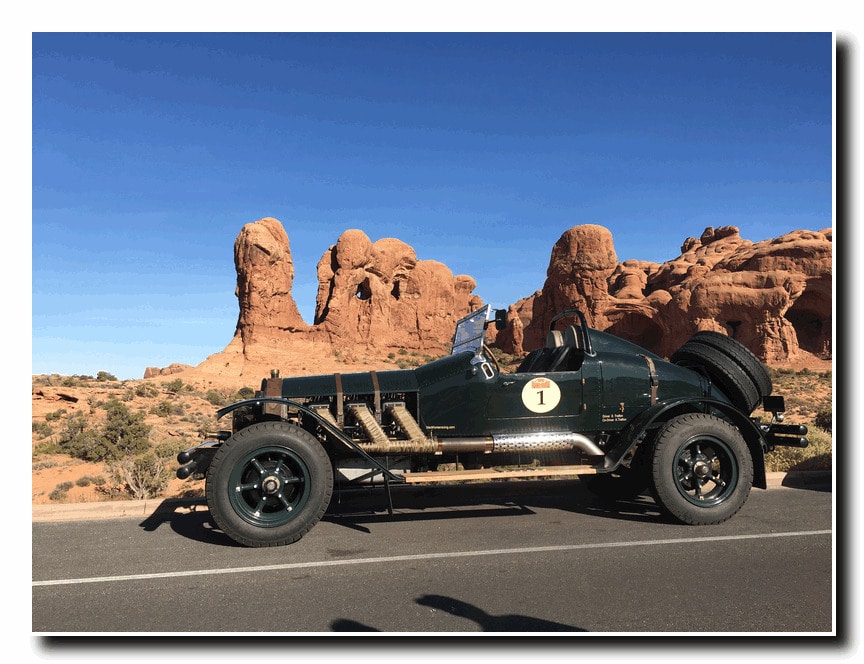 A week after our return from our Fall hike in Europe, Katherine an I left for Rangely, Colorado to pick up where we left off on our (ALF or American La France) tour of the western states. Our plan was that my brother Ike would come with us to drive our truck and trailer along behind to act as a safety net in case some major mechanical issue arose. I also convinced Tim Taylor and his wife Judy to meet us in Rangely and tag along for a few days as we drove the ALF through eastern Utah on the way home to Whidbey Island. Tim was the Manager of the Black Horse Racing team when we set the Land Speed Record in 2010 at Bonneville, and the person responsible for the fabrication of the two ALFs in the Black Horse stable.
On Wednesday October 2nd, Katherine and I caught the early ferry boat to the mainland and drove over Snoqualmie Pass. We met Ike in Cle Elem at 7:00 a.m., then drove by Yakima, Pasco, Pendleton, La Grande, Ontario, Boise, Twin Falls, Salt Lake City, and Evanston, Wyoming where we stopped for the night after driving 900 miles. We still had over 200 miles to go, but we were in good position to reach Rangely by noon on the 3rd.
The next morning, we pushed on, past Fort Bridger, and Manila. Then we retraced our route from earlier in the year through Flaming Gorge and Vernal, Utah, and finally through Dinosaur, Colorado and on to Rangely. After a quick lunch at a local Café we drove over to the Rangely Automotive Museum to be reunited with the ALF. At noon, Tim and Judy arrived and Bud gave us all a grand tour of his remarkable collection of vintage cars and motorcycles.
On Thursday October 4th, Tim and I went to work preparing the ALF for her homeward journey while Ike, Katherine and Judy left to explore a nearby arroyo with interesting sandstone features. Almost immediately Tim found the cause of the misfire that developed during the last leg of our trip to Rangely. The electrode between the distributor cap and the rotor had disintegrated so that we were only receiving a very weak charge…and sometimes no charge at all. After a quick trip to the local NAPA store for parts, we were able to fix the distributor cap. A few miles of road-testing confirmed that the ALF was road worthy.
On Friday October 5th, we spent most of the morning doing maintenance on the ALF, checking the brakes, fluid levels, etc. By noon we had the ALF loaded on the trailer and were ready to go. We said our goodbyes to Bud and promised to return next year. We left Rangely that afternoon and headed for Grand Junction. After crossing Douglas Pass, we then took Interstate 80 west across the Utah/Colorado border. We exited the Interstate near Cisco, Utah and then off-loaded the Alf and Katherine and I began our drive along the Colorado River, through Castle Valley to Moab, Utah. Ike drove the truck and Tim and Judy followed as we made our way through the high desert landscape. Castle Valley views included great sandstone mesas and towers reminiscent of an old western movie set. After 40 miles the road entered a canyon and followed the river all the way to Moab. This day had been one of the best "ALF tours" we had ever driven.
On Saturday October 6th, we left early for a tour of Arches Nation Park. After entering the park, the ALF started up the steep road to the high plateau that features the spectacular sandstone natural arches and formations for which the park is famous. We stopped to visit Wall Street, Double Arch, the Windows, Delicate Arch and Landscape Arch on our fifty-mile tour.
On Sunday Oct. 7th, we said good-bye to Tim and Judy, who needed to return to Dallas, and Katherine, Ike and I loaded up the ALF, then  drove south to Blanding, Utah. At Blanding we turned west on highway 95 heading toward Lake Powell. After a few miles we pulled over, took the ALF off the trailer, and began our one hundred and seventy-five-mile tour north to Capital Reef National Park and Torrey, Utah. Once again, the drive was through beautiful high desert terrain. sandstone mesas, sweeping lake views and narrow canyons which made this trip well worth the effort. Shortly after passing through Capital Reef came to the town of Torrey. This marked the end of the ALF tour. We loaded the ALF one last time on its trailer and headed for home, certain that we would return next year to further explore more of the American southwest.