As a car collector, you can never overlook the classic Rolls-Royce. Black Horse
Racing added four of them to its collection in 2023.
A 1976 green "Silver Shadow" (shown below)…
…and a 1984 silver and black convertible "Corniche."
Steve and Katherine Trafton wanted to insure that the timeless luxury forever associated with the English brand of Rolls-Royce, is preserved for all to see.
The Traftons liked the new automobiles so much that they added two more to the car collection. These two pre-war vehicles, in mint condition, joined the collection to share spaces next to other classic vehicles at Black Horse Racing (some of which are shown in other pages of this website). The newest additions, both Rolls-Royce Phantom I models, were acquired in July of 2023, and they both have intriguing histories.
The Two Newest Rolls-Royce Additions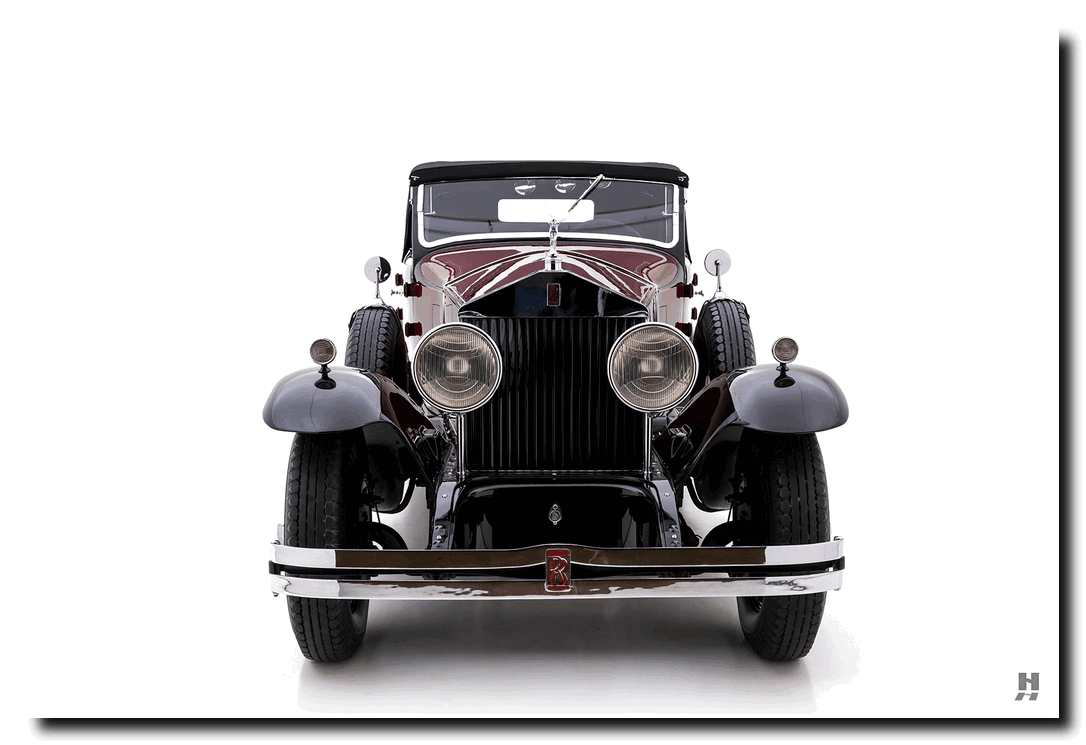 The 1929 Rolls-Royce Phantom I Dual Cowl Phaeton was actually built at the (now closed) Springfield, Massachusetts Rolls-Royce plant. Both vehicles are nearly a hundred years old. The U.S. plant was originally built to accommodate Americans who asked for faster delivery, custom changes, and lower import taxes on their vehicles.
Originally delivered to Samuel Jaskow in 1932, five East Coast owners from New York to Palm Beach, gave title to this vehicle over the next nine decades. Typically, they spared no expense to regenerate its upkeep. Over the past 25 years, this 1929 Rolls Royce Phantom I has been the crown-jewel of the Howard "Dutch" Darrin collection before it was shipped to Trafton's shop. Red Car Restoration of Rockwall Texas refreshed the undercarriage and restored the fuel system of the car before delivering it to Black Horse Racing on Whidbey Island, Washington.
This car's front and rear fenders are the only body pieces composed of steel. The rest was hand-formed sheets of aluminum wrapped around a wood structure. Of course, the Rolls cabin and exterior are highly detailed with exquisitely fine hardware and inlaid woodwork throughout.
This rare Rolls Royce convertible sedan is a six cylinder 3 speed manual drive. The new model line was launched in 1925 and followed the previous 20 years of production for the famous Silver Ghost model. The new model-upgrades showed a third more power and better braking ability. Specialist coachbuilders of the day gave it a handsome, elegant body style with a red leather interior that matched the exterior hue.
This vehicle went through a full restoration in the mid 1970's and like all Rolls-Royce in collections, it's had regular maintenance to keep it in perfect condition.  
The second delivery, a 1930 Rolls Royce Phantom I / Regent Roadster by Brewster, is a strikingly comfortable and practical touring car.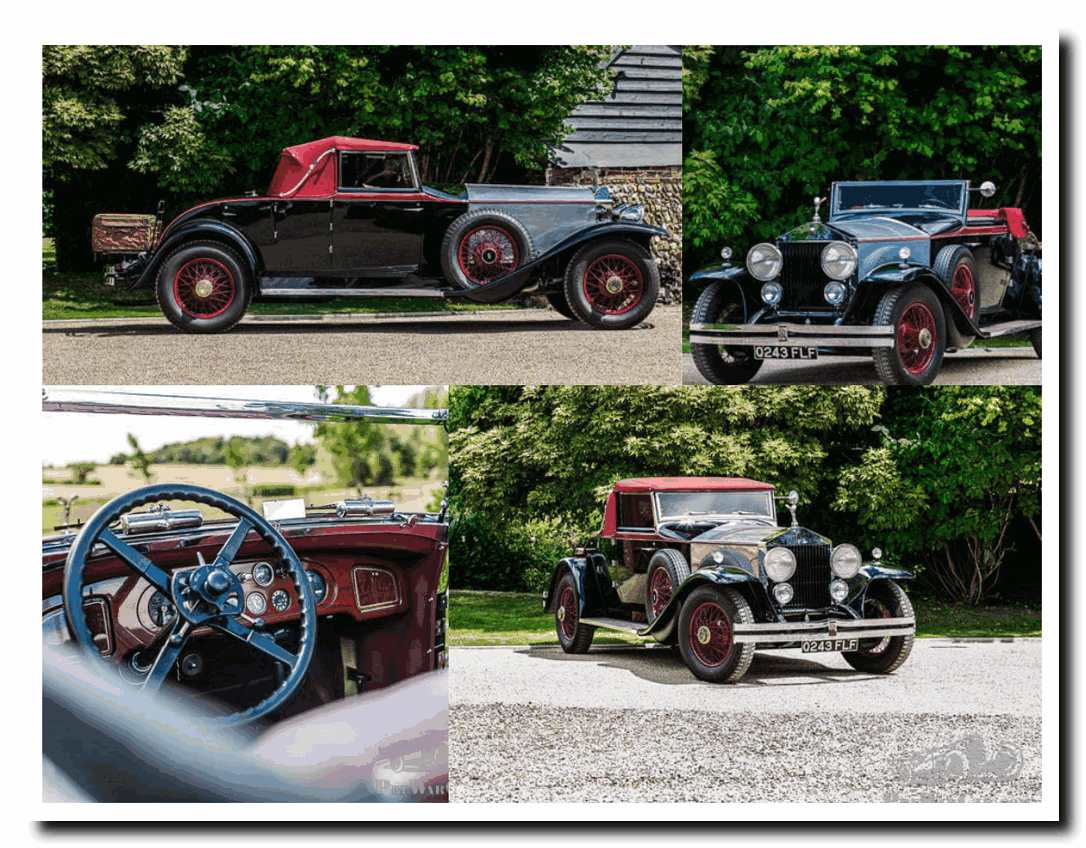 In fact, using it as his personal touring car, the previous owner drove it all the way from the Netherlands to Cairo, Egypt, a distance of about 3200 miles!
His son wrote this letter to Steve upon Black Horse Racing's purchase:
My father was an absolute Bentley and Rolls Royce enthusiast. Many cars have come and gone. However, the P1 was his most personal car by far.
When I was 19 (in 1999) and had my driver's license for a month or so, he sent me to London to trade in a Bentley Mulasanne and pick up this car at Frank Dale's and drive it home, to the Netherlands, a nerve wrecking and great way to gain experience as a young driver.) A few years later, he took the car on an adventurous trip: to drive it from Amsterdam to Cairo, Egypt. This was in 2001, and he drove the car through Europe into Serbia, Bulgaria, Syria, Lebanon, and Jordan. Countries you would think twice to drive nowadays. As much as he was into cars and sailing, so small was his interest in photography, which is even an understatement. He took a picture at the start of this trip in boring old Holland, and a few pictures at the end of the drive in Egypt, nothing in between.
It makes me happy to know that the car will be in the hands of an even bigger adventurer after all these years, and I wish you many happy trips with the P1. I have attached a photo of this car next to a Pyramid, which I thought was quite unique.
Proof of this feat was established by a photograph of the car next to some vaguely familiar rock piles.

Like the 1929 vehicle before it, some restoration and sorting was performed by Red Car Restoration in Texas. Then it was shipped to new owners at Black Horse Racing.