On June 7, the team left San Francisco for Beijing at 11:34a PDT.
Ike Trafton writes:
The United 747 flight was eleven hours, smooth and uneventful. There was clear weather across Manchuria and northern China, until we started our decent into the smog of Beijing. It reminds us of LA smog in the 70s.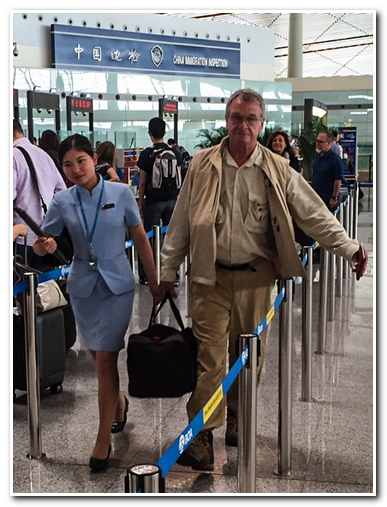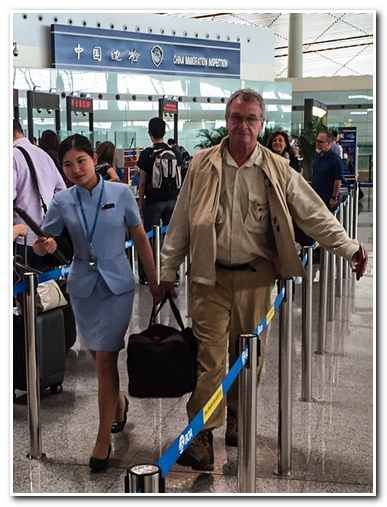 We were met by a facilitator who insisted on helping to carry the clutch plate bag….
 
After the hour drive from the airport, we arrived at the Shangri-la Hotel near the Beijing Zoo.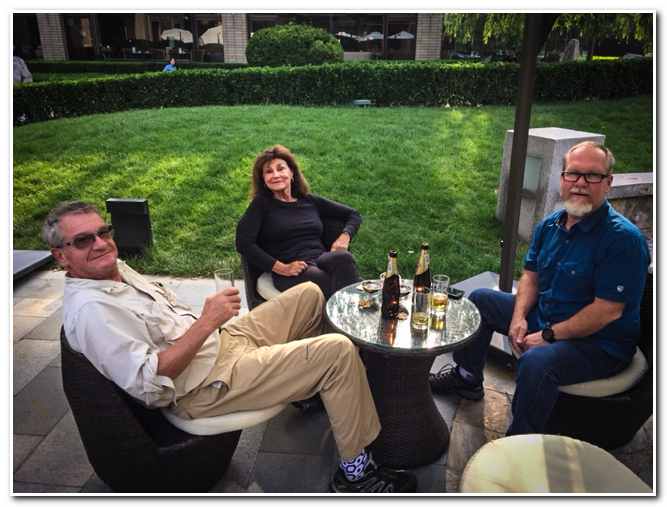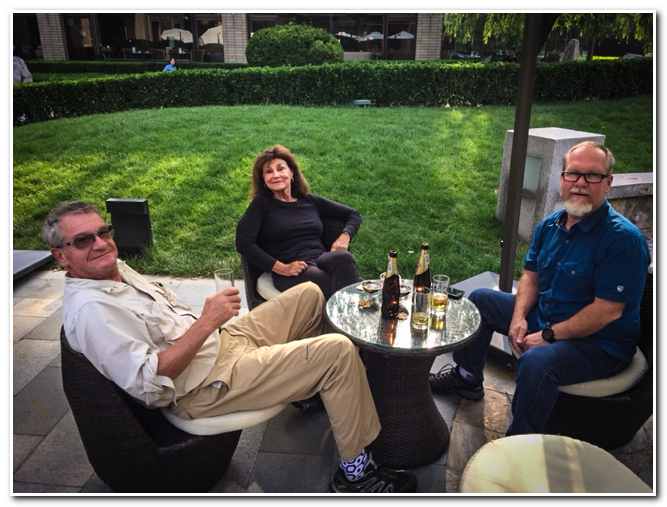 Then, after scoping out the competition in the lobby (who also arrived early), we held a strategy session in the outdoor bar with a few bottles of Tsingtao.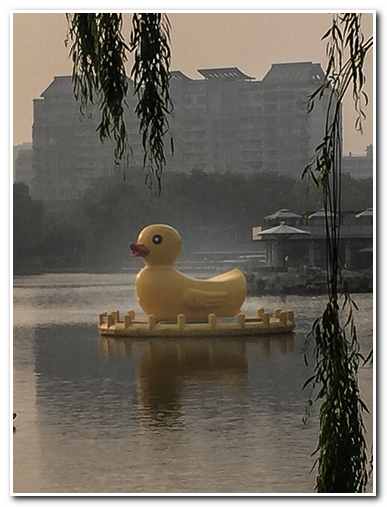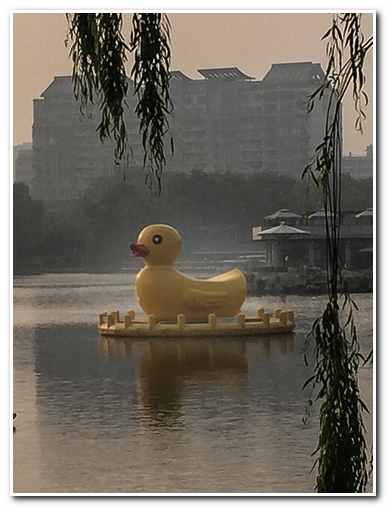 We did a training hike down to a local park – not unlike Central Park or Green Lake in Seattle. This resulted in a possible next project for Black Horse Racing of crossing the Bering Strait in a giant ducky…fortunately Steve couldn't find the owner, so this idea died…for now.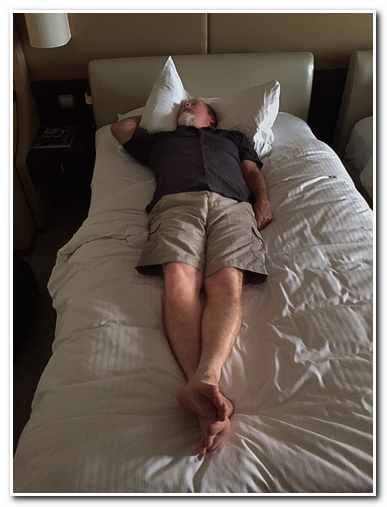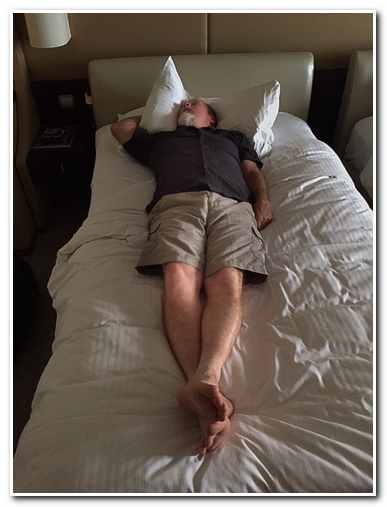 Meanwhile Tim was back in the room with visions of clutch plates dancing in his head…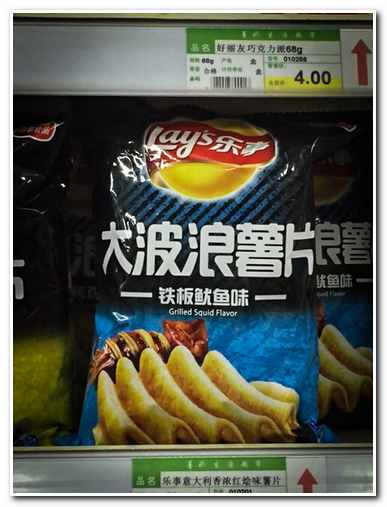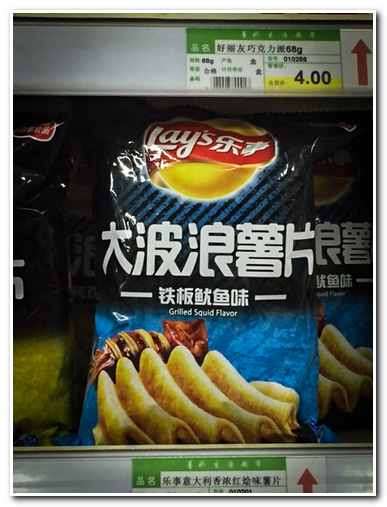 …maybe he just had too many squid chips.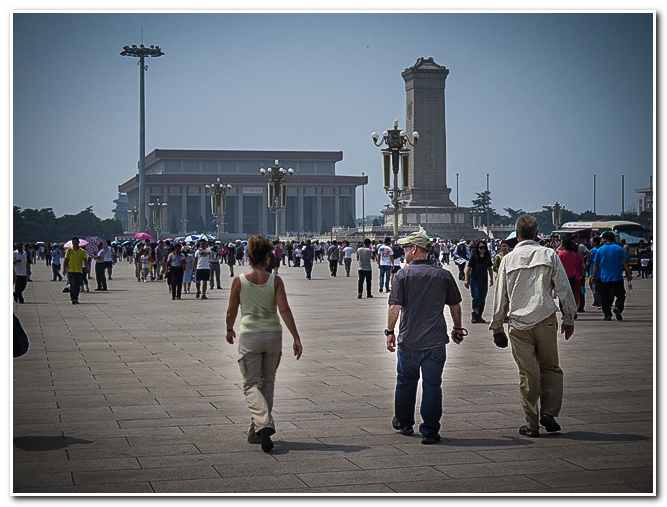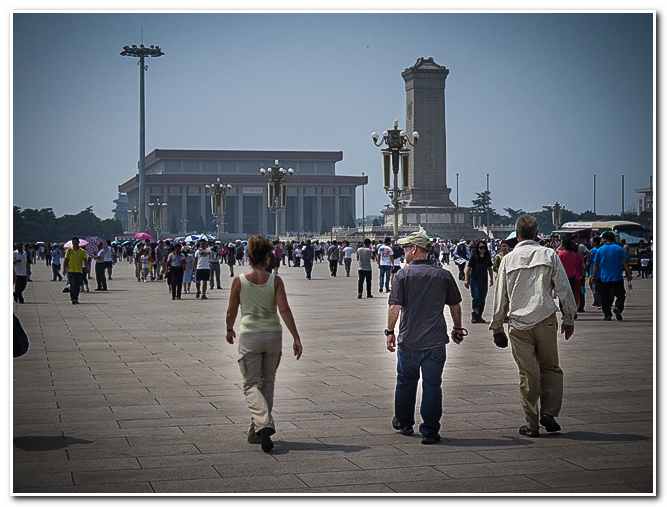 This evening we get our Chinese drivers licenses; but until then, we did a bit of exploring down in the Forbidden City,
…and in Tianimen Square looking for those elusive tanks.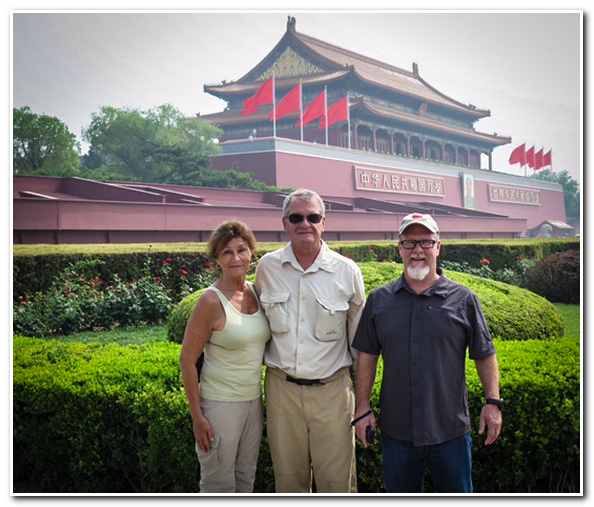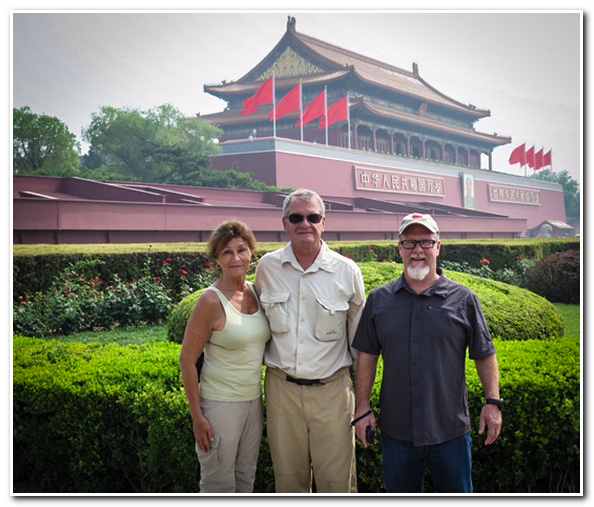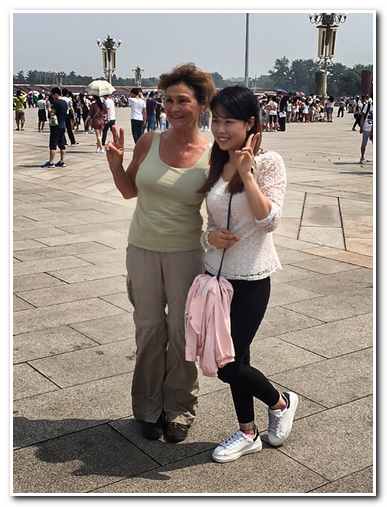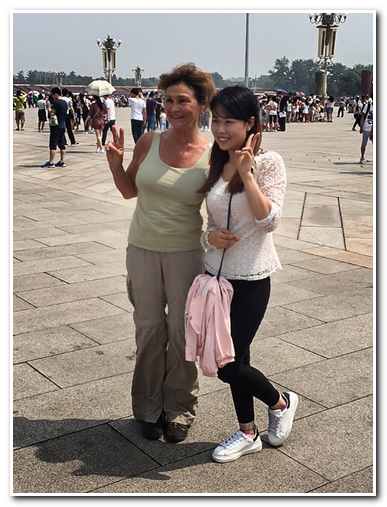 The surprise of our explorations was that Katherine was a minor celebrity with the local girls wanting their pictures taken with her.
Katherine was quick on the pick-up with the "V" sign and the occidental grin.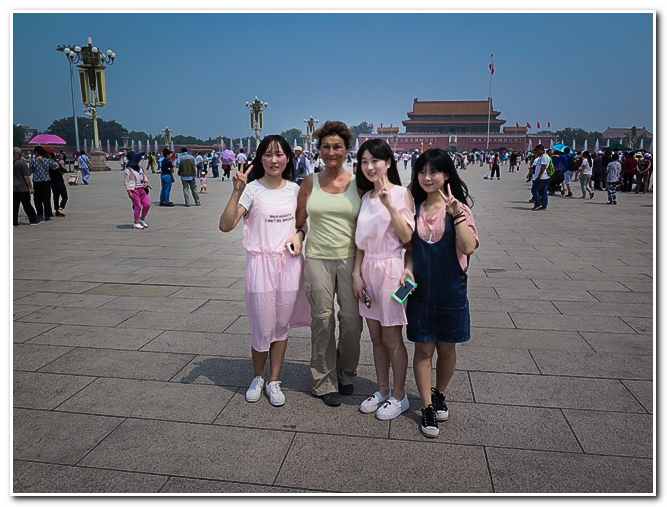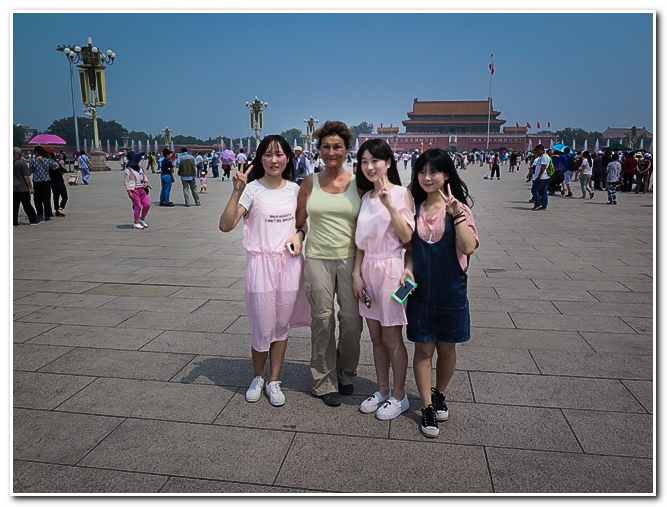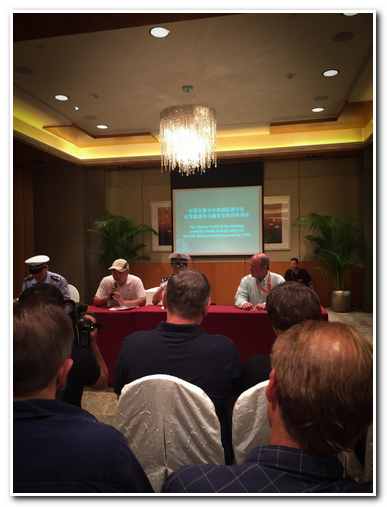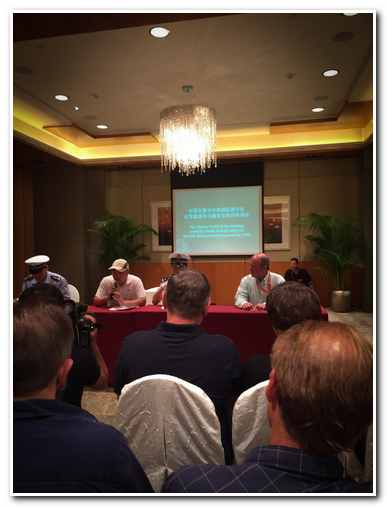 A Chinese Police Briefing was attended by all rally participants, where we learned: red means stop; green means go; and don't drink and drive. Our reward for listening attentively is our Chinese Driver's Licenses. So much for today's activities.
We had an interesting conversation with the driver of Car #5 – Max from Australia. He drove the 2010 Peking to Paris and indicated eight cars never made it out of China – except on the back of flat bed trucks. Apparently vehicle prep and testing are the early downfall of many starters.
From your Black Horse Racing Team, all's well.
(Our Facebook page is @blackhorseracingusa. See https://www.facebook.com/blackhorseracingusa)