Liver Eater's Last Ride

Heartbroken and outta luck, Ike Trafton and Tim Taylor gave up the ghost on a lonely road in Mongolia. 


Ike Trafton sends the following post:



How to load a 4 ton car without a winch or lift truck:

– Simply back up to an embankment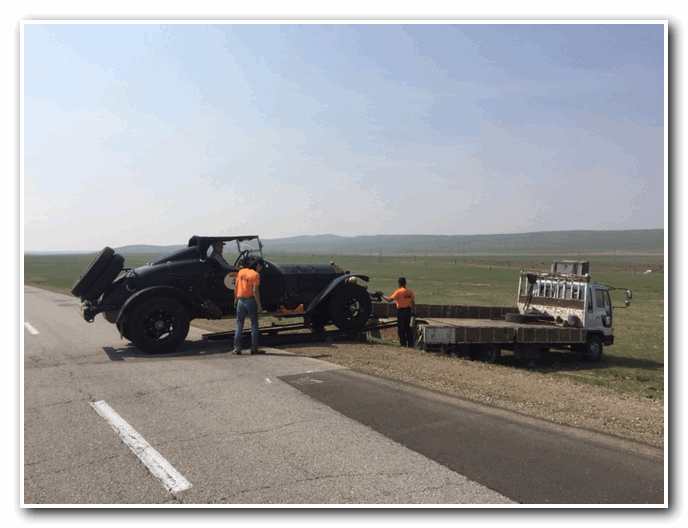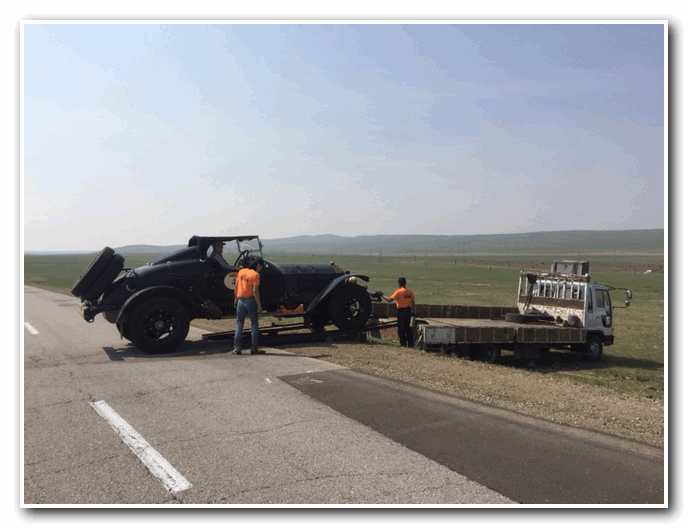 – Use a pick-up and a section of cable to control the cars roll (and block a high speed road in the process)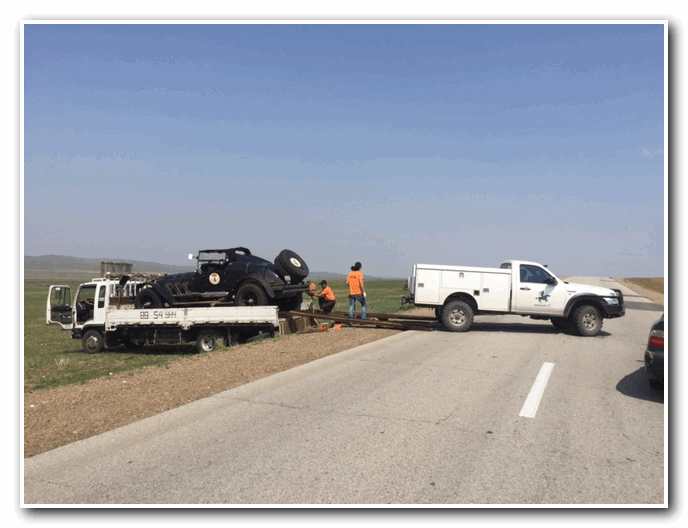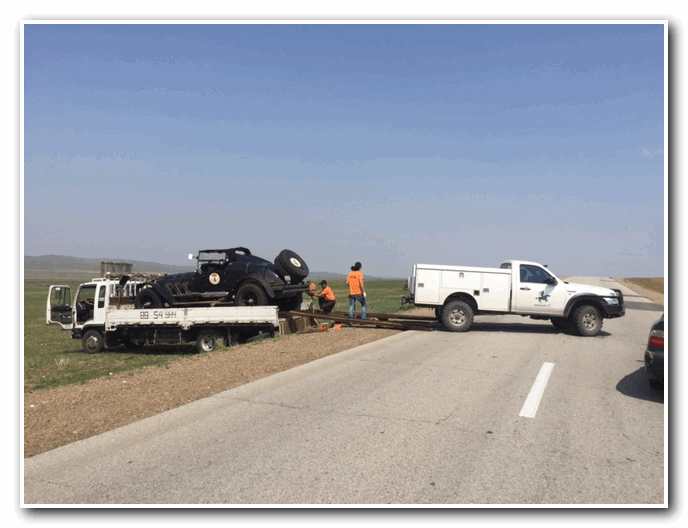 – tie it down with old cables through the wheels (you can always re-powder coat)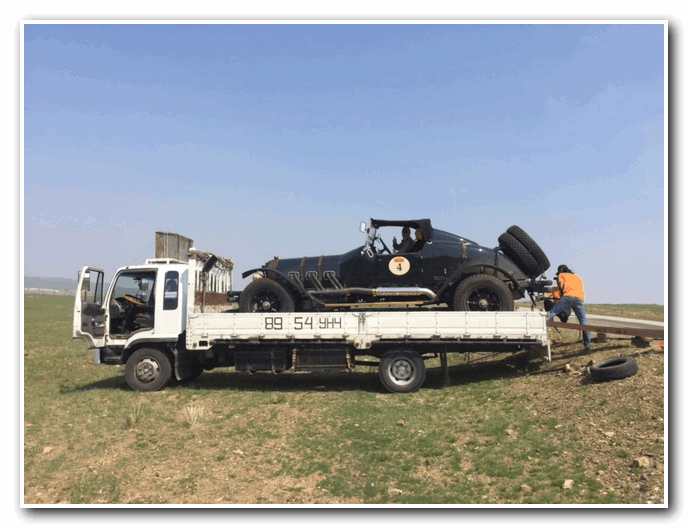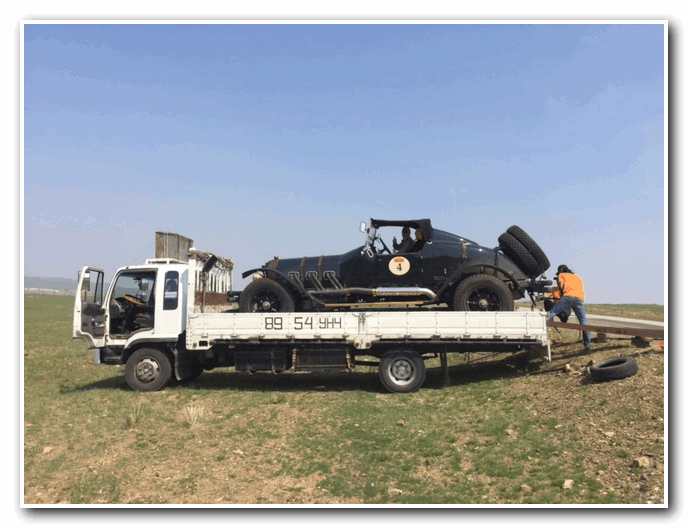 ..and voila, finished!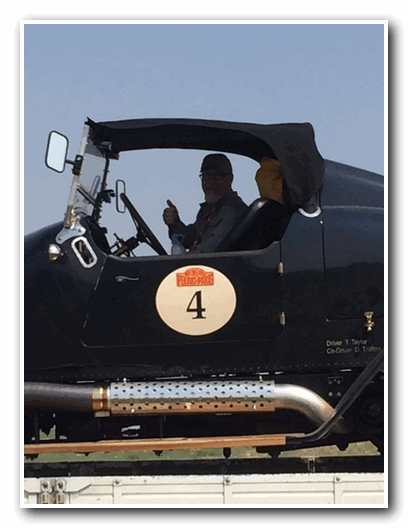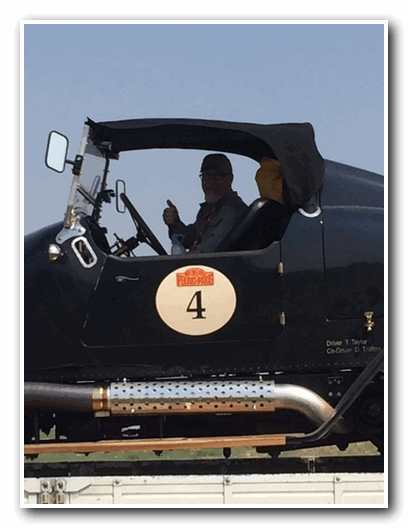 Now for the 100 kilometer drive to Ulaan Baatar – hoping the Liver Eater doesn't break loose under braking and take us out for what we did to her.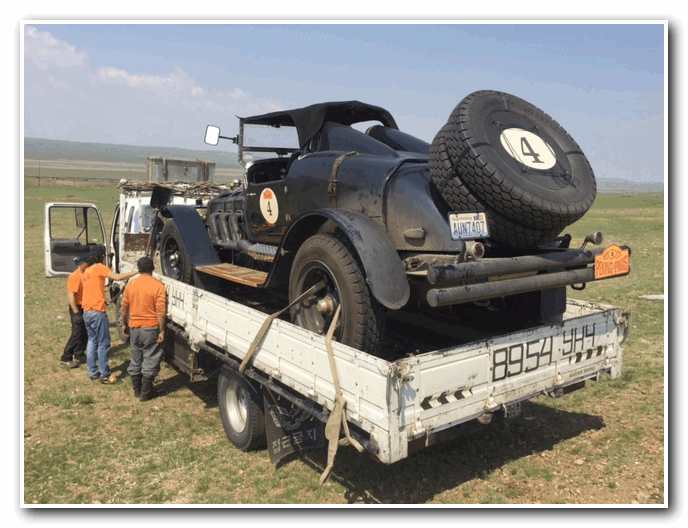 More updates later …