Final Vehicle Check
The list of Participants in the 6th Peking to Paris Motor Challenge is hefty, numbering 115 vintage cars from many countries and they're all roaring to go.  Each car in the competition has a GPS tacker that is mounted on the car itself. For our web site visitors to view the tracking page, follow this link – https://rpsrally.com/our-services/tracking-services/ where (if you scroll down) you will see all of the competitors listed.
To open the tracker for either Black Horse Racing car, click on the text or the picture for the #1 or #4 car (see arrows) and it will take you to your own tracking map.(Steve and Katherine Trafton are driving the #1 car named "Revenant", while Ike Trafton and Tim Taylor are driving the #4 vehicle, named "Liver Eater".

In the close-up (above), you can see where the cars are located on the map,
…or you can view an expanded street map (above) of their location by scrolling with your mouse wheel (hold the Ctrl key and then roll Forward on the wheel, or hold the Ctrl key and roll Back on the wheel). In the left column, you can click on any line to see where the cars were…or are…at the moment. And you can also change your overhead map-view to Satellite (see top left of map). Try it out when you can!
Meanwhile, here is the latest from Ike Trafton: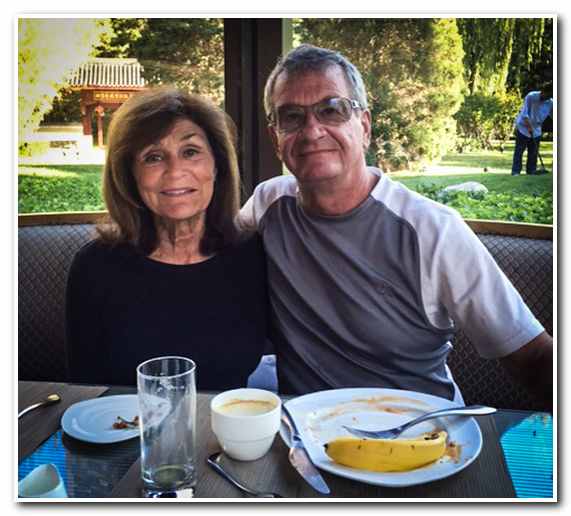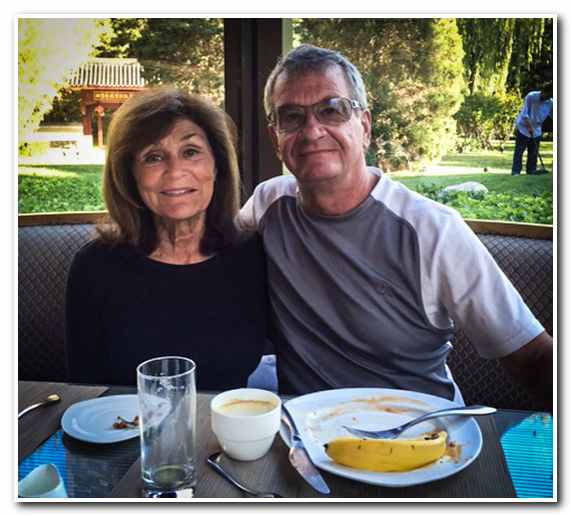 ..
.
Here is a picture at our last breakfast in Beijing, which we are ready to see in the rear view mirror.
.
.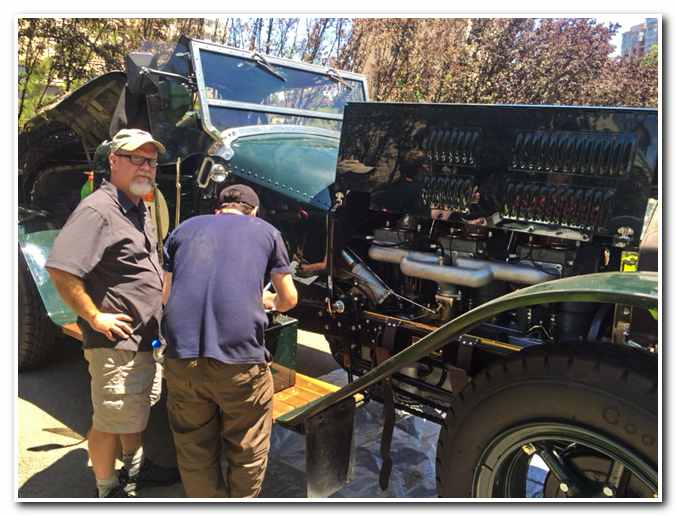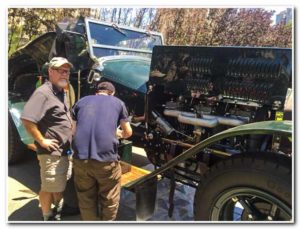 This morning we repacked the "Revenant" (Car #1) and "Liver Eater" (Car #4), and prepped them for the safety and technical inspections.
Teddy the Teddy Bear has become the mascot for Black Horse Racing, and was present for inspections. Both cars passed the safety and technical inspections without issue. We received our navigation maps, tulip books, and official documents for the race after passing.
Finally the formal welcome-aboard briefing and dinner. All is Go for tomorrow.

We start the race at 0800 from the Great Wall of China.