What a Place To Be Stranded! Ulaanbaatar

Here is basic information to help you follow:
.

Here is Katherine Trafton's diary of what happened on the previous day June 13, 2016:
Day 2 found us starting the rally at 0701 as the lead car thru the busy town of Datong, China. Lots of traffic squeezing in and out of lanes. We are the cause of much of the congestion, as cars stop beside us with their smart phones clicking photos and people madly waving at us. We climbed up over passes and down into grassland terrain that reminded us of Ellensburg, Washington! But suddenly our alternator failed! We managed to get local lads to help push us off the road to investigate the problem and begin repairs. After 3 hours we were off and running again!


But for only 4 hours when we noticed steam emerging from the engine. Water pump failure! As it was approaching 2000 hours with 2 more hours to get to the hotel, Steve sent Tim Taylor and Ike Trafton off and we awaited a tow truck. At 0230 the tow truck arrived as did a torrential rain storm. Steve managed to maneuver the #1 ALF onto the tow, but there was no way it could haul us. We were too heavy and long.


It's now 0558, still pouring rain and the second tow truck has just pulled up. Forget the hotel room and a shower, we will head straight for the Mongolian border, procure another tow truck to take us to Ulaan Baatar. We have one day for Tim to hopefully get us back on track!


Here is Ike Trafton's Update covering the following day:

After a long, uncertain night in the Chinese uplands, Steve, Katherine, and the broken #1 car "Revenant" were picked up. They arrived at the border just in time to see the #4 car "Liver Eater" and her crew before crossing into Mongolia. Steve and Katherine had a far more arduous crossing than Tim and Ike – but that story will be told later.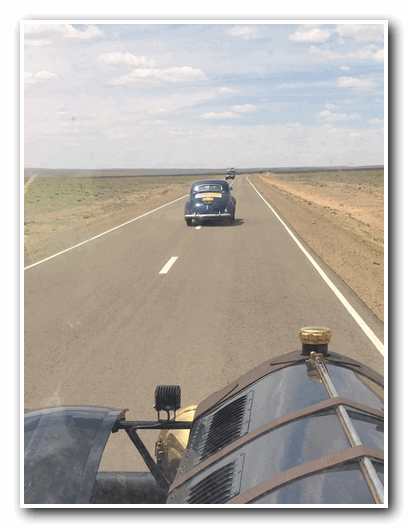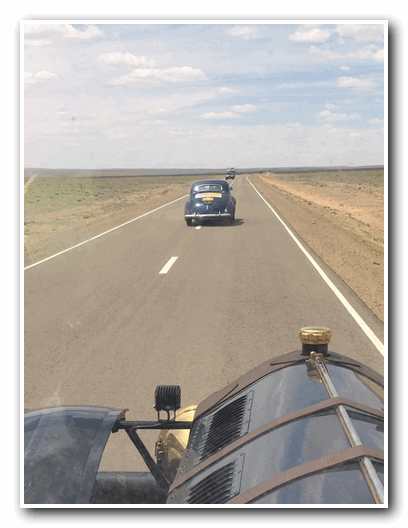 For now, the Liver Eater and crew crossed after four hours of courteous, but officious, Chinese and Mongolian processing. And then we were racing across the Gobi Desert.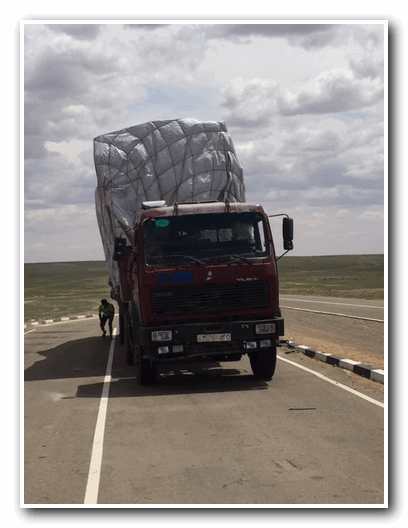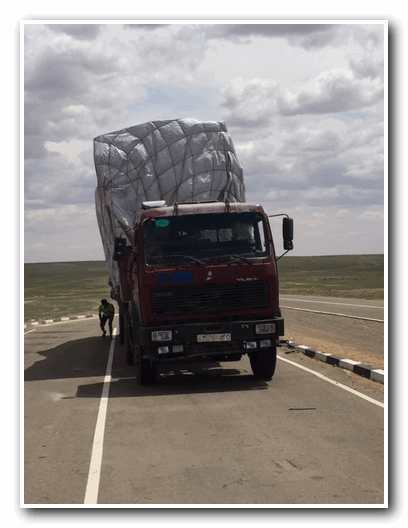 Mongolian roads held some challenges…and sites! The Gobi landscape and skies however combined to be beautiful to drive across.

As the sunset, the massive potholes in an otherwise high speed road resulted in the Liver Eater's air seats getting a good workout.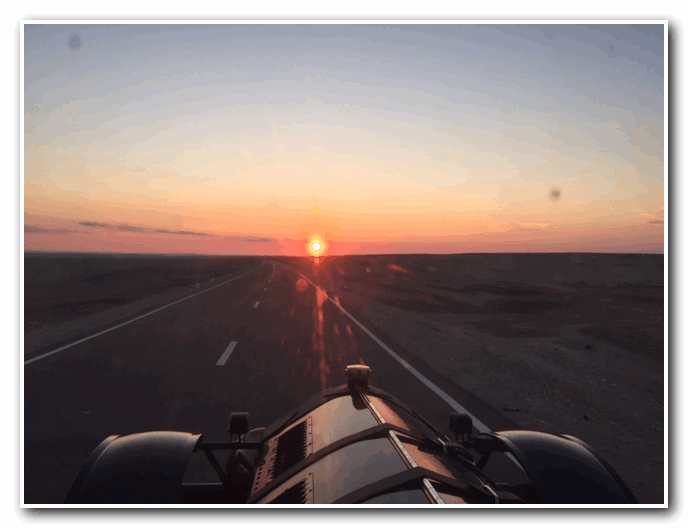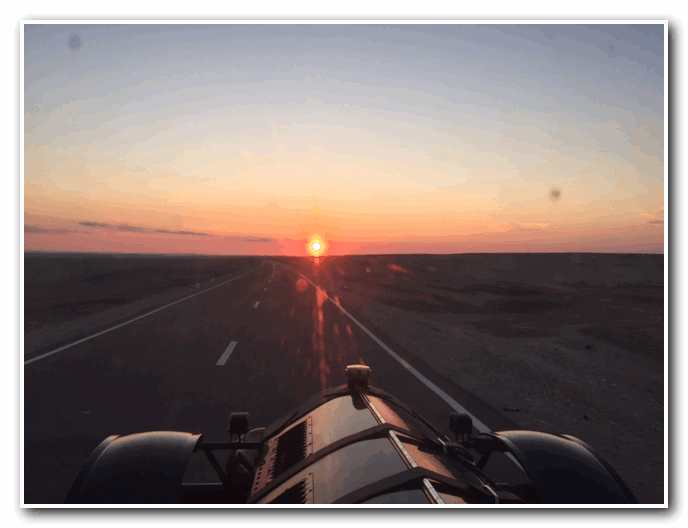 Finally, after one massive pothole put too much slack in the steering wheel, we decided to pull off in the desert and call it a night. Hiding off the road to avoid crowds the Liver Eater and crew settled down for their first sleep in 40 hours.


Liver Eater was churning along smoothly all day, giving Tim and Ike confidence that Black Horse Racing would get the #1 Revenant repaired and have both cars back on their way to Paris.


The next morning…
After six hours sleep, and steering adjustments, the Liver Eater was back on the road.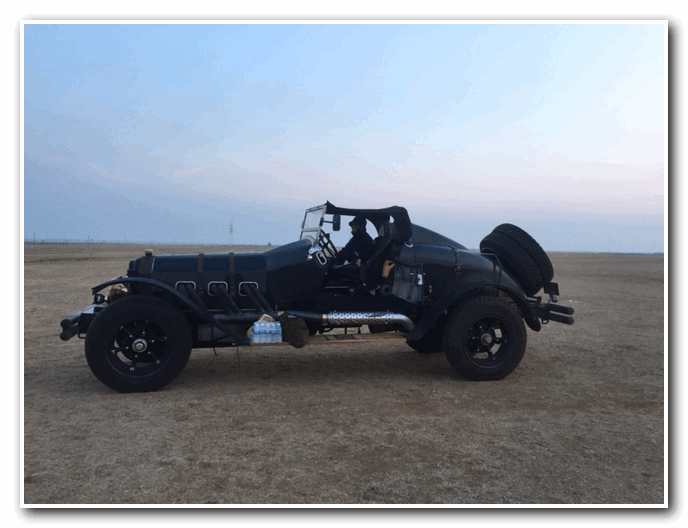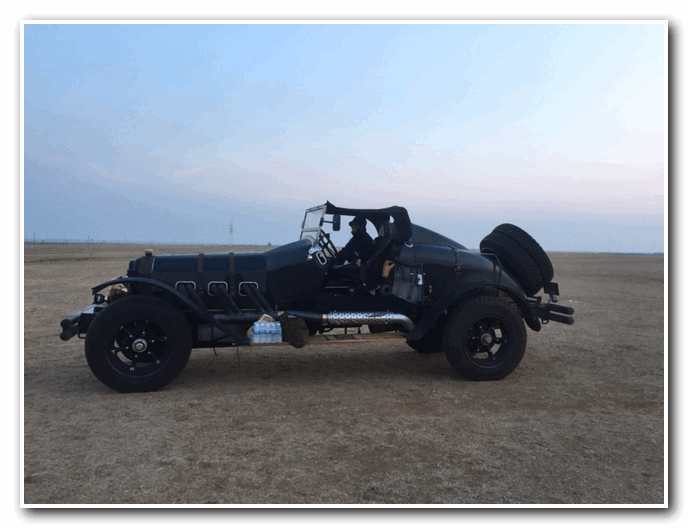 Running smoothly at sunrise, her crew was busy – driving and taking selfies in the mirror.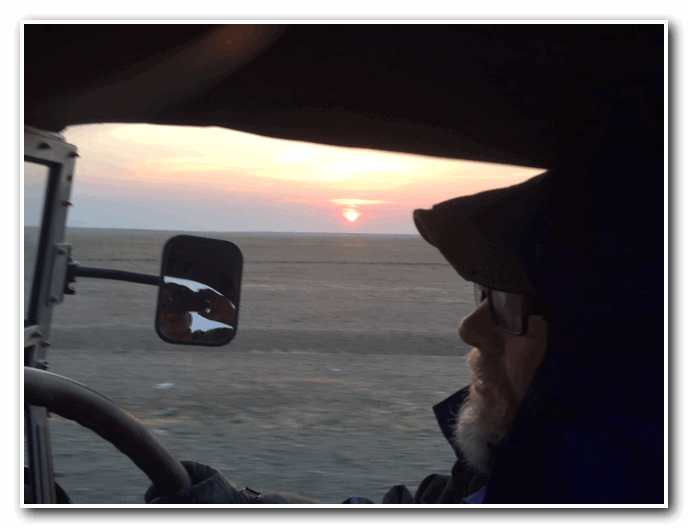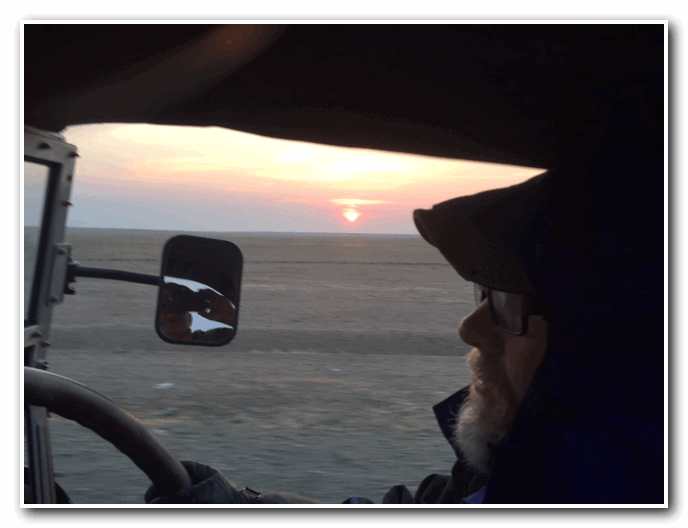 We even had breakfast from the snacks we got during a previous fuel stop.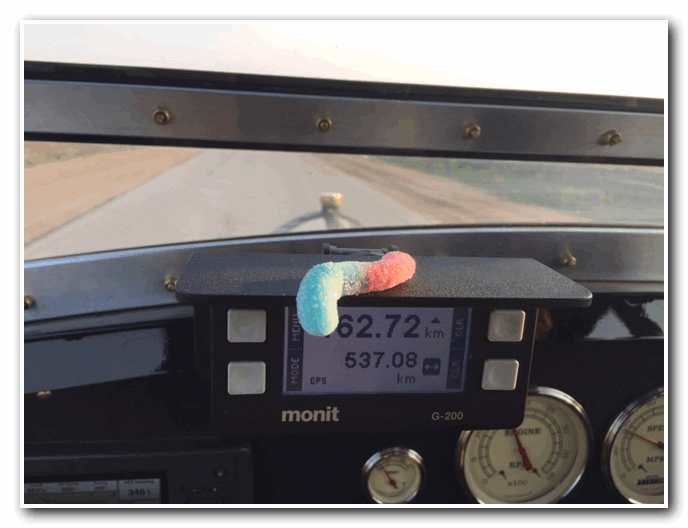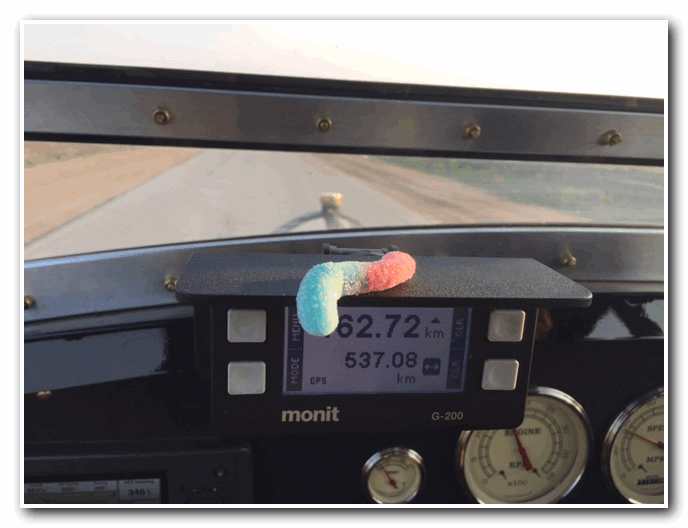 We were flying  to Ulaan Baatar, the Gobi giving way to upland grassland, when…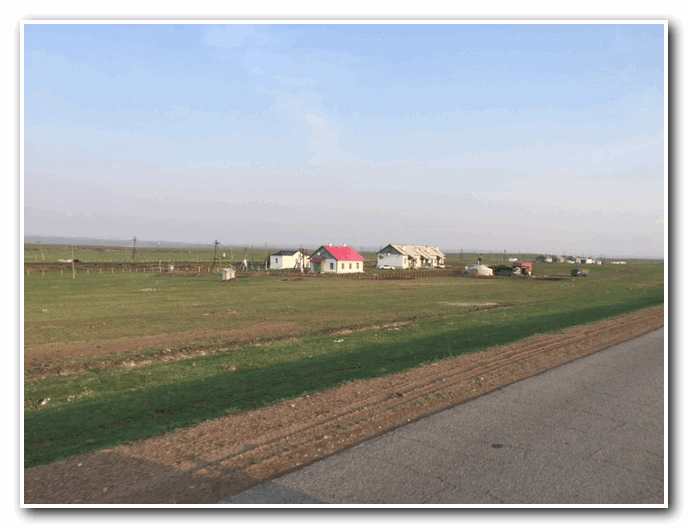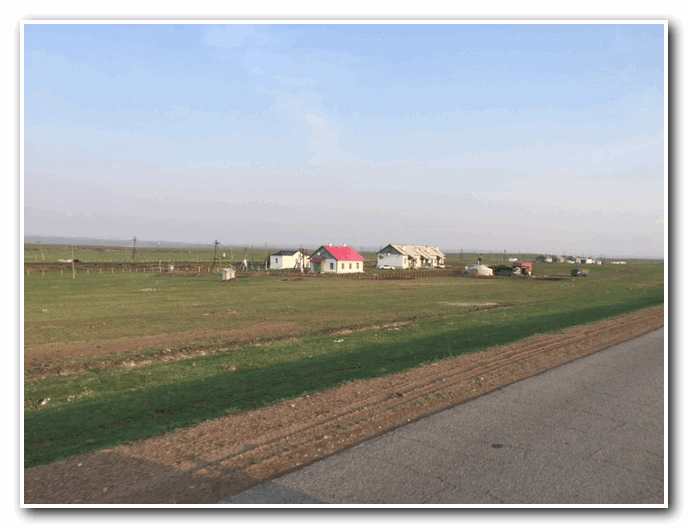 BOOM! Tim turns to Ike and says, "we're finished." 100 kilometers from our destination and…
The connecting rod came through the engine block and oil pan.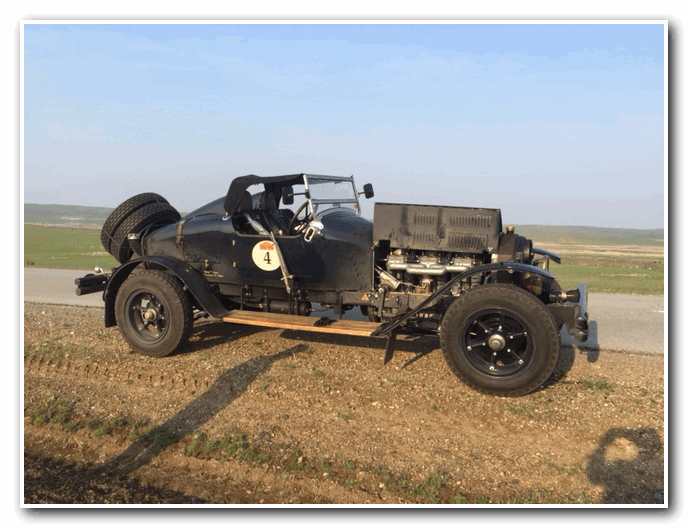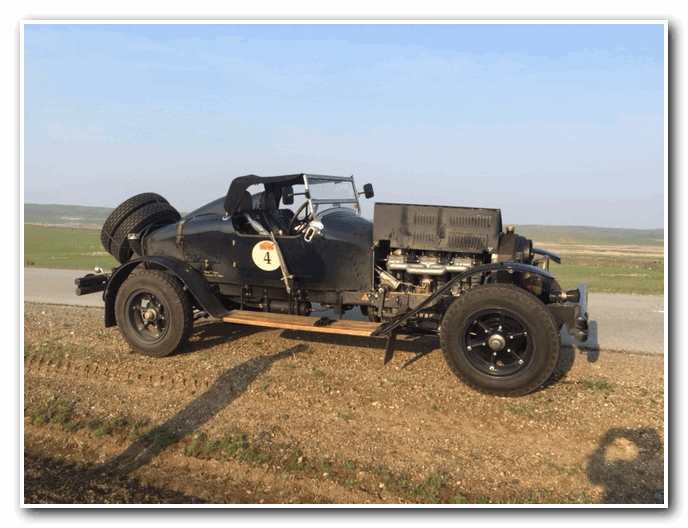 The rod is still there. Initial forensics according to Tim is the crank shaft still looks good.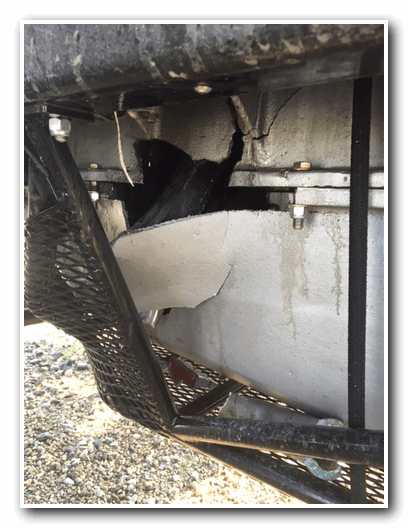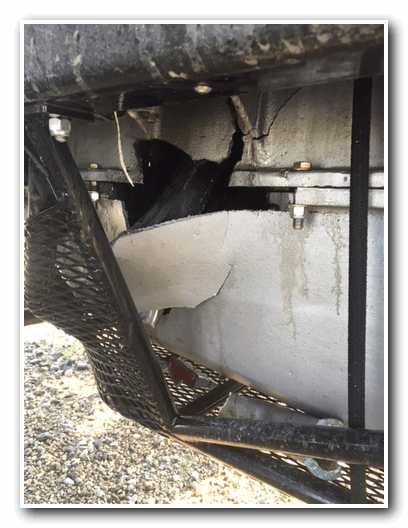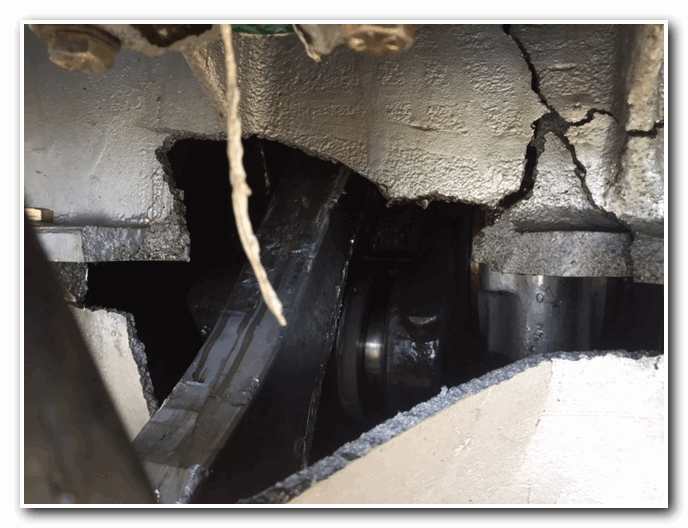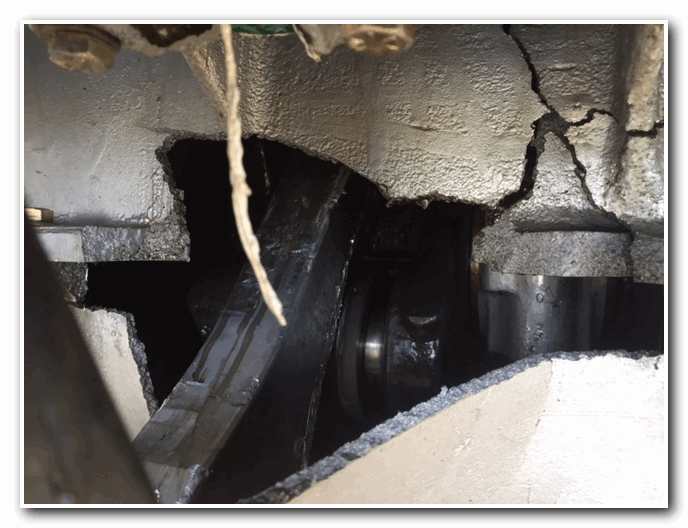 So, while we wait for the recovery crew in the beautiful Mongolian countryside, the Liver Eater's race is over – for this year.


More messages when they arrive…