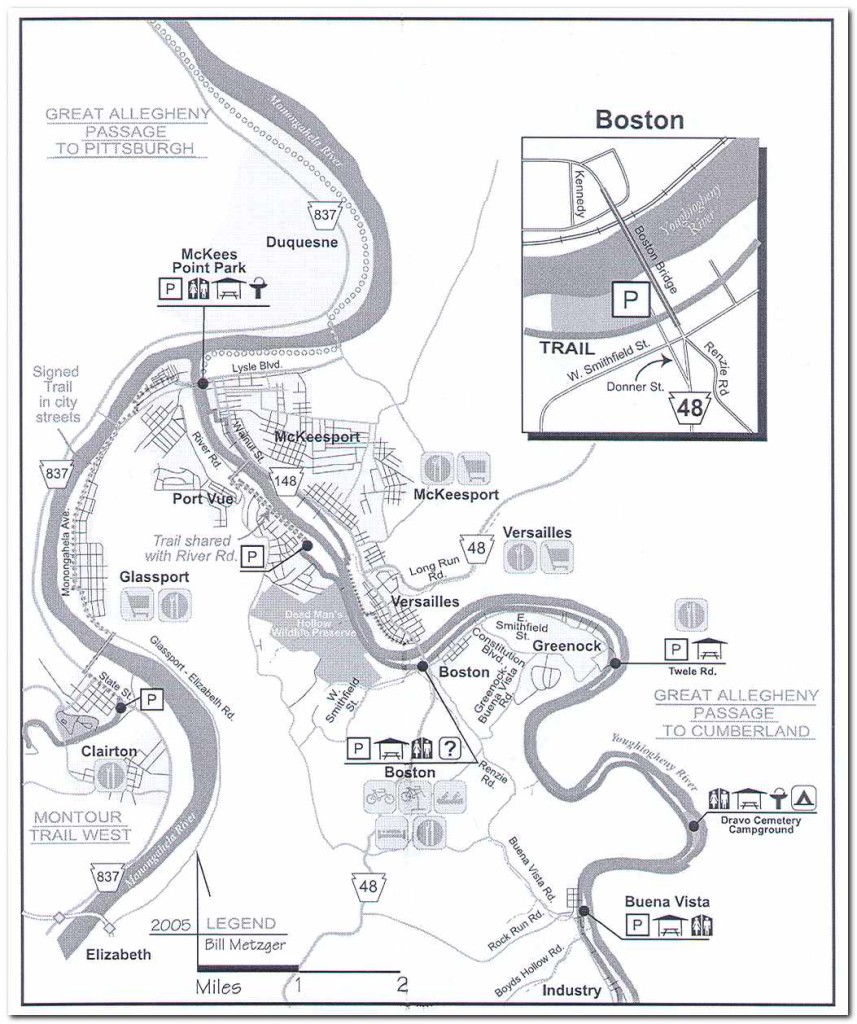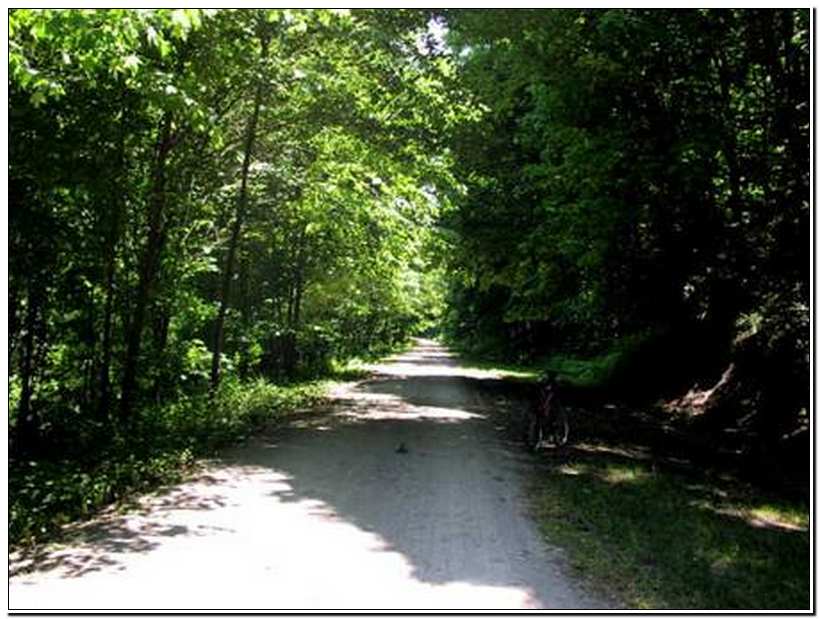 The trail near Boston, Pennsylvania
The next morning I drove the trailhead in McKeesport (milepost 134) which was at a boat ramp on the Monongahela River about a mile above the Ohio River. I called a cab and had him take me back to West Newton and started off down the last section trail. Since it was my last day on the trail I started off at a fast pace and soon found that I was making nearing 4 miles per hour. I took this a challenge and upped the pace slightly to see if I could maintain a one mile every 15 minute pace for ten miles. Since the trail wasn't all that interesting I concentrated on making good time setting a new personal "best" sustained pace. As a result I don't remember too much about Sutersville or Blythedale or Buena Vista. By the time I reached Greenrock and Boston I was well into the industrial maze of outer Pittsburgh. After 18 miles I came to the boat ramp and celebrated reaching my goal at a nearby tavern. Sometime later I took the car and found a cheap motel nearby and prepared for the return flight to Seattle the next day.
After completing the 320 miles of the C and O Canal and the Great Allegany Passage I was now in position to follow an all water route 3665.5 miles by 20 open boat and kayak to Dillon Reservoir in western Montana.
Pages: « Previous 1 2 3 4 5 6 7 8 9 10 11 12 13 14 15 16 17 18 19 20 21