At milepost 110.2 we reached McCoys Ferry a ferry crossing that was the site of two notable events during the Civil War. On May 23, 1861, Confederates attempting to capture the ferry boat at McCoy's Landing were driven off by the Clear Springs Guard. Then on October 10.1862, a month after the battle at Antietam, General J.E.B. Stuart crossed the Potomac to begin a raid that would end up circling the entire Union army. Stuart's cavalry rode to Chambersburg, ransacked the town, and escaped to the south, crossing the Potomac at Whites Ford (milepost 38.7).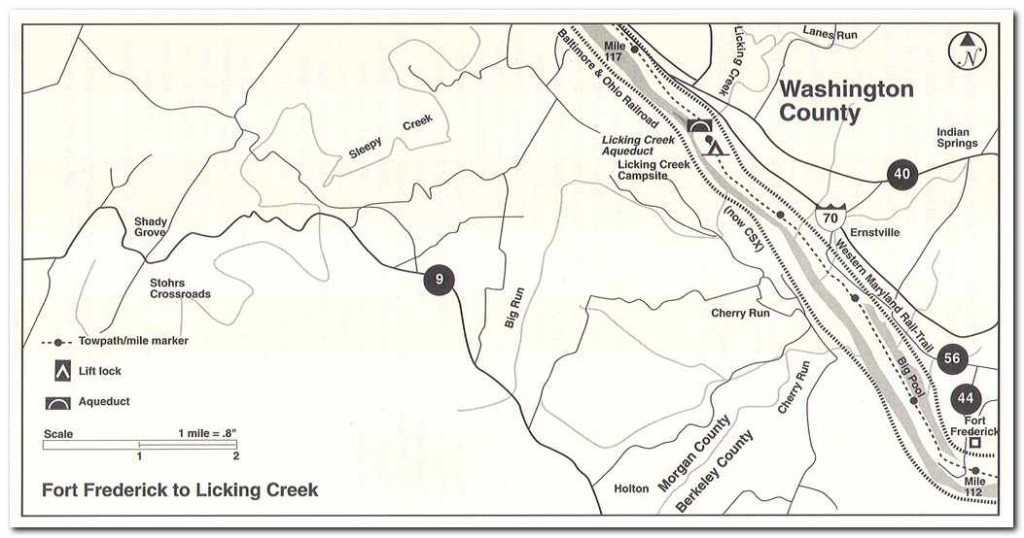 A little further on at milepost 112.1 we came to the start of "Big Pool". This natural pool made a convenient turning basin for canal boats and now is home to a multitude of turtles and birdlife. At milepost 116.1 we took a few minutes to enjoy the architecture of Licking Creek Aqueduct. Constructed between 1836 and 1838, this is a single arch aqueduct of limestone. This is longest of the canal's six single arch aqueducts which are scattered through the mountain valleys between here and Cumberland.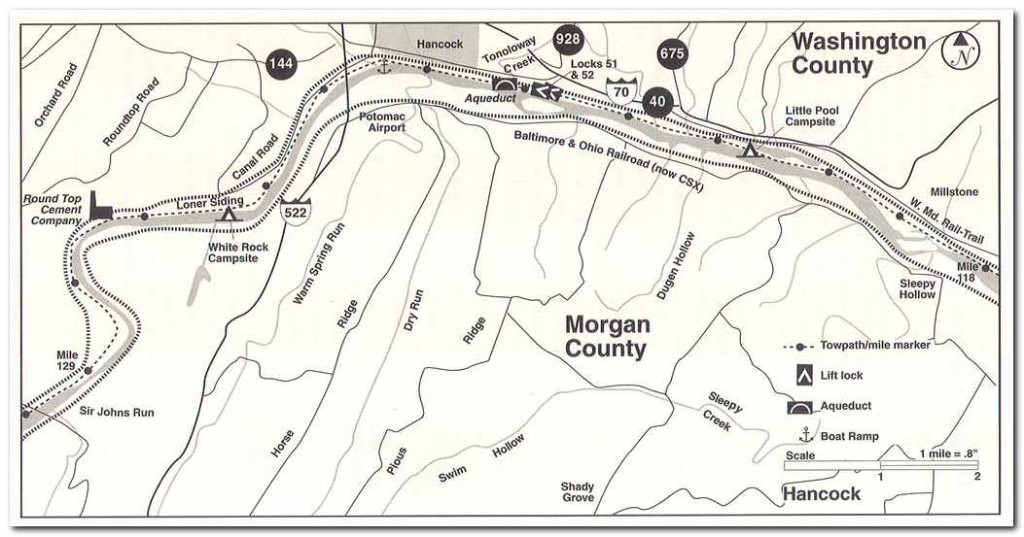 Between Licking Creek and the Tonoloway Creek Aqueduct (milepost 123) the towpath followed a relatively straight route alongside the river past "Little Pool" and Lock #51 and 52. The aqueduct was completed in 1839 and is built of limestone quarried upstream on Tonoloway Creek.
Finally after 25 miles we arrived in Hancock (milepost 124.1). After a long day on the canal we feasted at the local Hardee's drive in before taking my rental car back to Williamsport so Byron could return to Washington while I continued on toward Cumberland the next morning.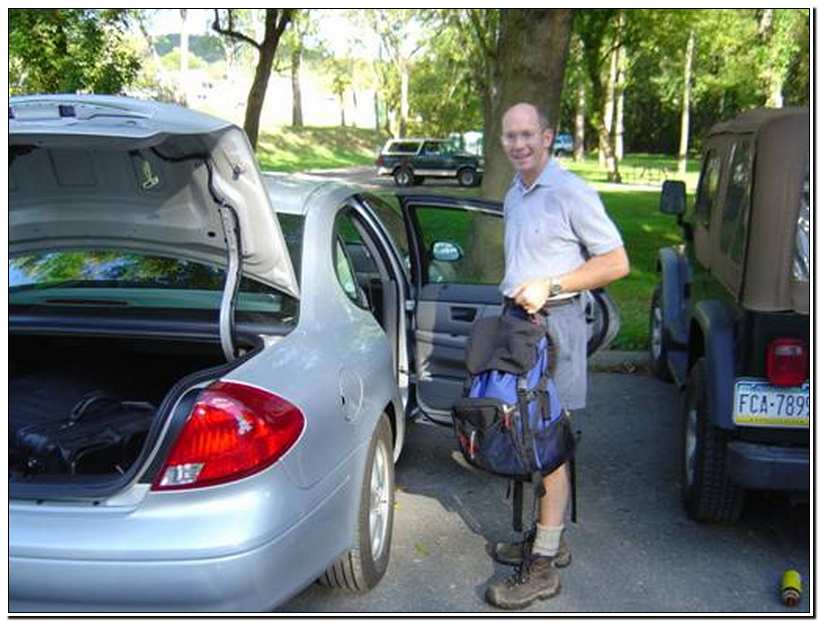 Byron after our arrival in Hancock
Pages: « Previous 1 2 3 4 5 6 7 8 9 10 11 12 13 14 15 16 17 18 19 20 21 Next »