Hotel Hohe Gaisi to the Hotel Dolomitenhof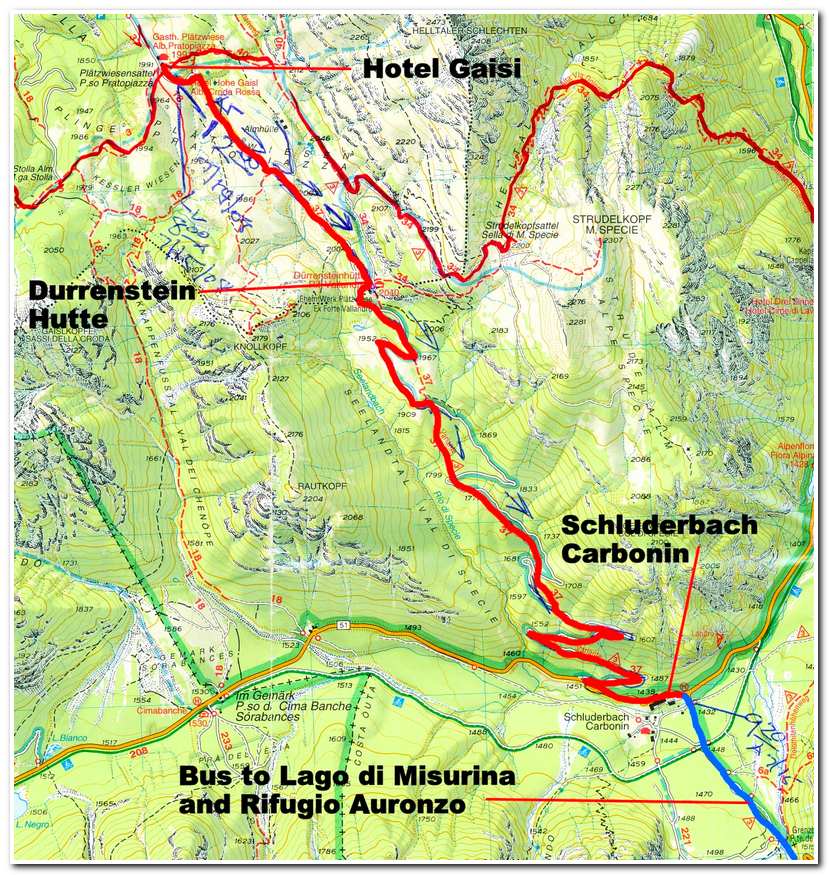 July 15, 2008   I left the Hotel Hohe Gaisi (Pradopiazza) at 8:00a and started the five mile walk down to Schluderbach Carbonin. This section of the hike started out from the hotel and led down a rough paved track, through open farmland in the high valley of the Pratopiazza, to the Durrenstein Hutte (2040m – 6693ft) (8:20a). From the Durrenstein Hutte the road dropped sharply down through forest via many switchbacks to the valley below, emerging at Schluderbach Carbonin (1439m – 4721ft). I stopped here for a cup of coffee and to wait for the bus that would take me up the road to Lago di Misurina and the Tre Cime di Lavaredo.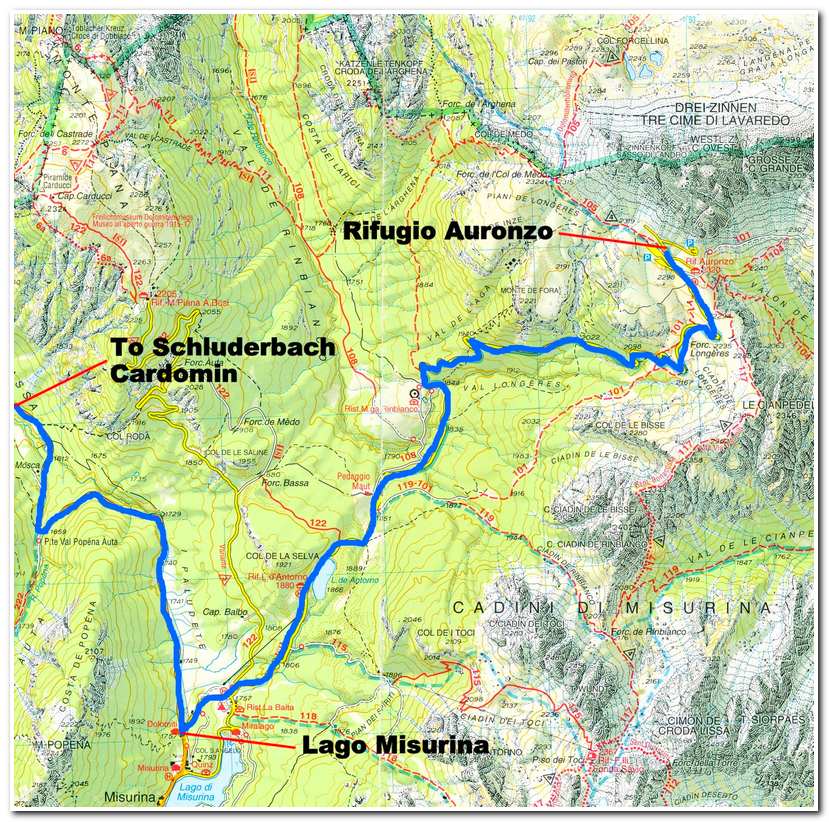 July 15, 2008 CONTINUATION   From the Lago Misurina (1753m – 5751ft) I took another bus up a twisting alpine road to Rifugio Auronzo (2320m- 7612ft) (10:15a).
Pages: « Previous 1 2 3 4 5 6 7 8 9 10 11 12 13 14 15 16 17 18 19 20 21 22 23 24 25 26 27 28 29 30 31 32 33 34 35 36 37 38 39 40 41 42 43 44 45 46 47 48 49 50 Next »